Finding the right product for your baby's skin can be very tricky, especially when there are so many options out there but luckily we can always reach out to our fellow-mums in our time of need.
They're always there to recommend the best products that have been tried and tested on their own tiny tots.
Five MummyPages mums have reviewed the brand new L'Occitane Shea Baby range and it's safe to say it is going to become a staple for their babies.
Jennifer Brennan said she loved the smell of the baby lotion and found it left her little one's skin and hair feeling nice and soft. However, she warned: "My little one get flare-ups of dry skin/eczema so I would not use this during those periods as the night perfume could irritate it."
The pump on the bottles was extremely helpful and easy for mum to use while she still had one hand on her baby. Jennifer added: "I think these products would be a great gift during a baby shower etc and nice to have something a little more high end for this."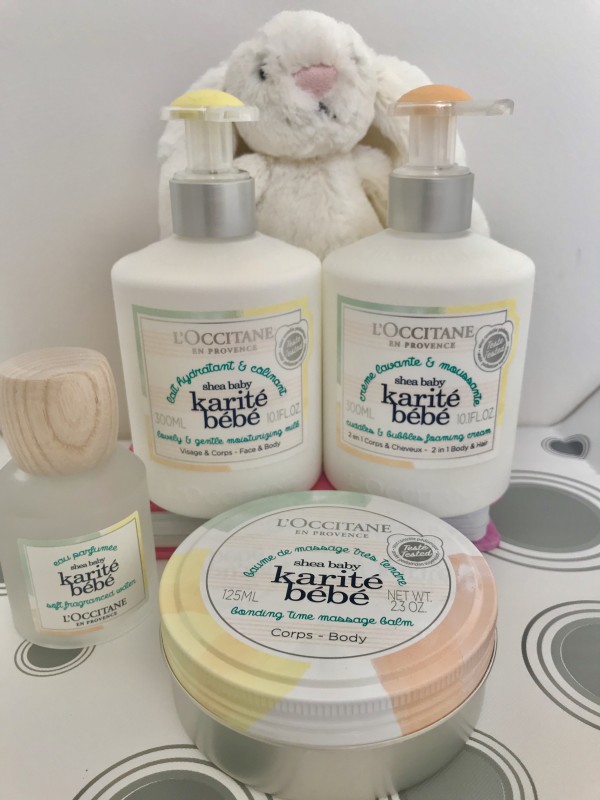 Noella Griffin was a huge fan of the Shea Baby Moisturising Milk as it absorbed quickly into her baby's skin, helping to retain her skin's natural hydration which is very important for a baby. While her daughter didn't enjoy having the milk applied to her bare skin, it left her smelling lovely and with soft, moisturised skin – and the added bonus on my own hands too!
Alison O'Dwyer admitted she was hesitant about using the products due to her son Rían's sensitive skin, but they both adored the range. She shared: "I love using the soft fragrance water in the morning when dressing Rían for a little freshen up. The smell lasts all day and is so light, fruity and fresh. It's exactly how a baby should smell. It's amazing. I even caught Rían's dad using it on himself."
"I would 100 percent go and buy the products again. The smell is amazing, long lasting and so fresh. I could just sit, cuddle and smell Rían all day long. Even the day after his bath the night before I can still smell it."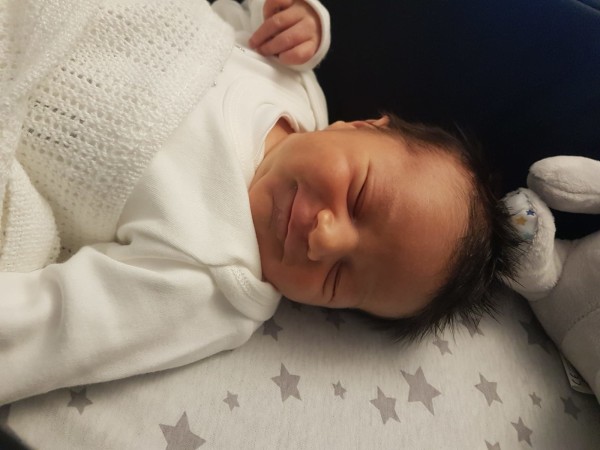 Not only do the products smell amazing they also leave baby's skin feeling so smooth and supple. Aishling Conway said the Cuddles and Bubbles Foaming Cream is so soft and gentle. It made her daughter's skin so soft. She was thrilled with the results.
The L'Occitane's Shea Baby Moisturising Milk is designed to retain the skins natural hydration which is so important to mums like Aishling.
Laura Erskine and her daughter Poppy couldn't get enough of the products, especially the L'Occitane karité bébé soft fragranced water. "It is the perfect addition to Poppy's clothes, hair and skin as I spritz her for a day out meeting friends and family. I couldn't believe how many people commented on how amazing she smelled. Of course, your first instinct when you see a new baby is to sniff their head for that incredible baby scent that seems to make everyone weak at the knees, so pure and innocent."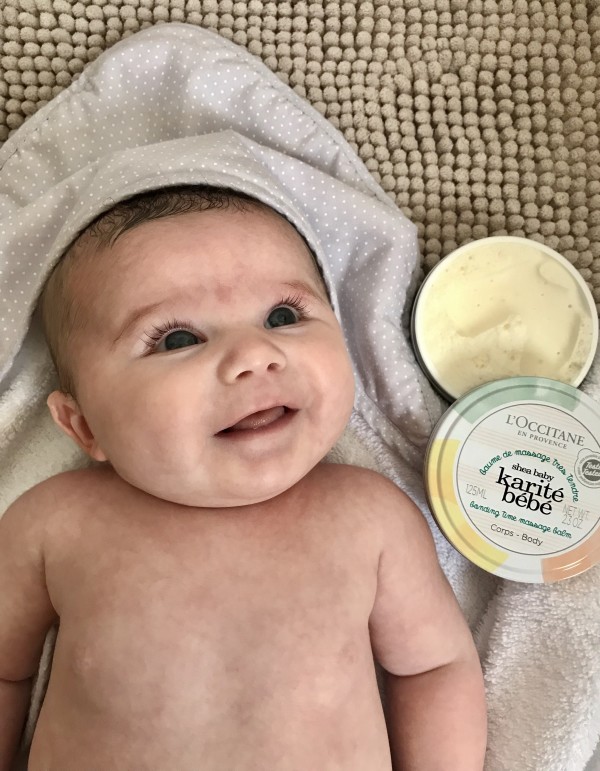 The products even made bath time even more fun for little Poppy. "Poppy is the happiest splashing about in her warm bath, with water being such a familiar environment for babies from their days in the womb it's easy to see why. What I loved most about the L'Occitane Cuddles & Bubbles Foaming Cream was its dual function as both a gentle foaming cleansing cream and hair wash.
"The product was so gentle it didn't sting her eyes, and the single pump dispenser made it really easy for me to access the delicately fragranced cream."
The new L'Occitane Shea Baby range is available online and from L'Occitane stores nationwide.