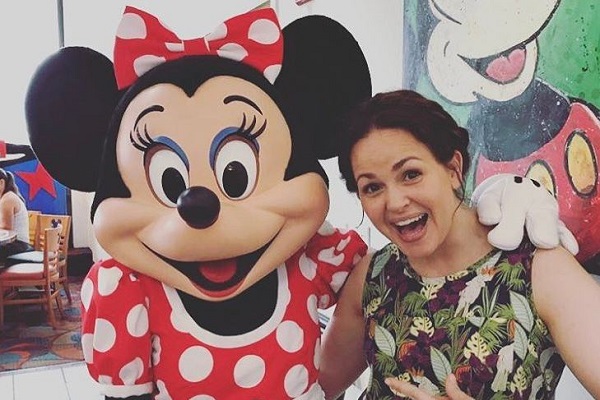 Giovanna Fletcher shares a huge portion of her life online, between her YouTube channel and Instagram account, however, despite her upbeat and heartwarming posts about her family she has been met with one rather nasty comment from an online troll.
The author received a comment from one stranger who called her "a bit of a mess." Rather than letting the negative remark get to her, the mum hit back with an empowering message, reminding us that we don't need to look dolled up all the time.
Alongside a goofy selfie, she wrote, "An online stranger commented on my appearance the other night. Talking about me being 'a bit of a mess'... having just spent the day entertaining the boys, after a weekend of doing the same, I just looked in the mirror and thought, 'Fairpoint!'."
Giovanna explained that she really doesn't have the time or the desire to put on heaps of makeup, especially when she's at home with her sons Buddy and Buzz.
"In fact, I don't even look at my makeup bag. Neither do I manage to do more than gather my hair and tie it up on top of my head," she wrote.
She doesn't bother with fancy outfits, because comfort is more important, especially when she's playing with her boys "My clothes are baggy and ones I can run and play in."
Every mum will relate to the Billy and Me author when she says her morning routine is all about being quick and efficient, "I have other things to factor into my morning routine. Like getting the boys fed and dressed, and dealing with the morning toothbrushing wrestle."
Most importantly, Giovanna's sons- four-year-old Buzz and two-year-old Buddy- don't care about how glamorous their mum looks.
"The most important thing to note though is that this is my face. The actual face I was born with. And I've NOT ONCE heard the boys complain that mummy isn't better put together," she shared.
Knowing that her darling boys love her is far more important than having sleek hair and flawless makeup, "I am, in absolutely no doubt, that they love me in whatever state I happen to be in. I think their opinion carries far more weight."