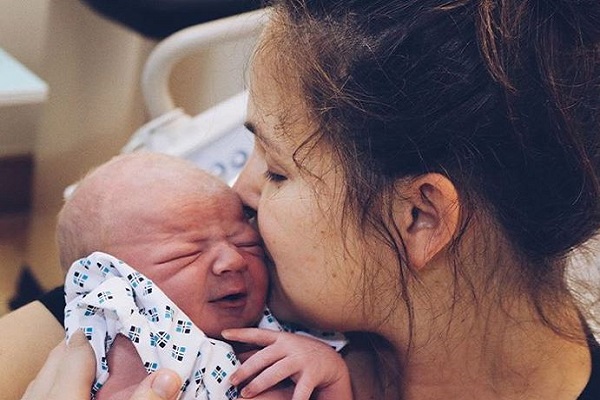 Giovanna Fletcher gave birth to her third child last week and the mum has proudly been sharing snaps of her newborn with fans.
The mum-of-three and her son arrived home from the hospital on Sunday and were showered with love by big brothers Buddy and Buzz.
Both Giovanna and her husband Tom have been posting adorable photos of their growing family, but her latest posts is the sweetest of all.
The author took to Instagram to share a stunning black and white snap of her son's Buddy and Buzz cradling their little brother.
The boy's cousin Summer Rae was also there to share the special moment.
Giovanna captioned the photo: "Introducing Summer Rae to her newest cousin... the tribe has grown."
Fans couldn't help but gush about the touching family shot: "Buddy's smile is so infectious, and with Buzz and Summer looking on in such love and wonder...this is a tribe to change the world."
Another wrote: "That is the most precious photo. Huge congratulations."
"This is the cutest most adorable photo. You can clearly see they're going to have a strong bond," one fan gushed.
Giovanna welcomed her baby boy Max into the world on Friday, August 24, 2018. Husband and McFly member Tom was by her side when she gave birth to Max.
The Shine A Light singer said he was in wonder of Giovanna, who gave birth without pain relief. He continued to praise all mums: "No matter which way you brought your child into the world, whether you had no pain relief or all the drugs in the world, pool birth or c-section, what you can do with your body is an absolute miracle!"
We cannot wait to see more photos of the Fletcher family. They are just too cute for words.