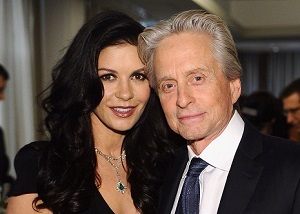 It has been a matter of mere days since the sad news broke that Diana Dill, the mother of acclaimed Hollywood actor Michael Douglas passed away, but the star put on a brave face as he stepped out in public this evening.
Grieving Michael, whose 92-year-old mother passed away last Friday, surprised everyone by turning up to the London premiere of Marvel's new film, Ant-Man this evening.
He had plenty of family support as he took to the red carpet however, with wife Catherine Zeta-Jones and their children, Dylan and Carys, accompanying him to the event.
While the couple have always been particularly private when it comes to their family and private life, this is second time in as many months that 15-year-old Dylan and 12-year-old Carys have stepped into the spotlight with their parents.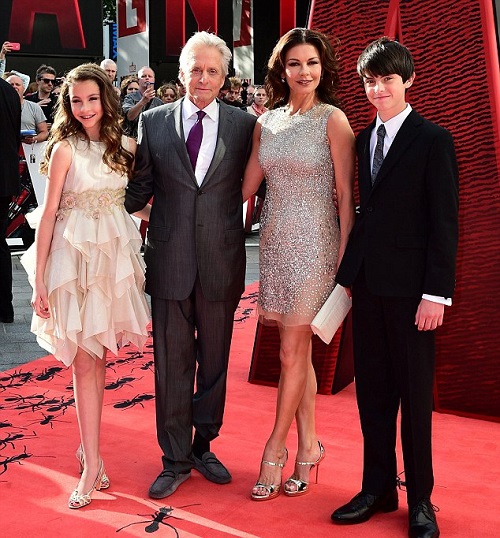 Their appearance comes just after Catherine took to her social media channels to post a touching tribute to her mother-in-law.
Sharing a vintage photo of a young Diana, the 45-year-old star wrote: "Diana, we are so grateful to have had you in our lives. We will miss you every day. Until we meet again…Love you very much."
Our thoughts are with Michael and the family.