Mums Say Trial: Avonmore Lactose Free Milk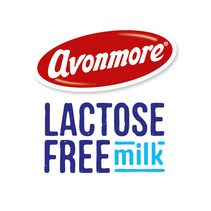 Join this group
Avonmore Lactose Free milk is a low fat milk suitable for those who are lactose intolerant.
It is made with regular cow's milk but with the enzyme lactase added, which helps break down the lactose, making it easier to digest.
Lactose intolerance is a person's inability to digest lactose and can result in some unpleasant symptoms when milk or other foods containing milk are consumed. Common symptoms include bloating, nausea, cramps, diarrhoea.
Avonmore Lactose Free milk has the same great taste as regular cow's milk and the same nutritional benefits too. It's a great source of protein, calcium, Vitamins B2 and B12, and is also fortified with Vitamin D, to help absorb calcium.
So if your child is lactose intolerant, they can still enjoy all the goodness and great taste of regular milk, just without the lactose.
We are looking for 5 mums who's kids are over the age of 2 and are diagnosed as lactose intolerant to trial Avonmore Lactose Free milk. To be in with a chance of participating, please join the group and leave a comment below to register your interest. In the event that we are oversubscribed, we will make our selection at random from qualifying entries.
Recruitment for this group is now closed.
If you would like early notification of new group trials, please visit this page and join the group where you will get early email notification once new groups are live.