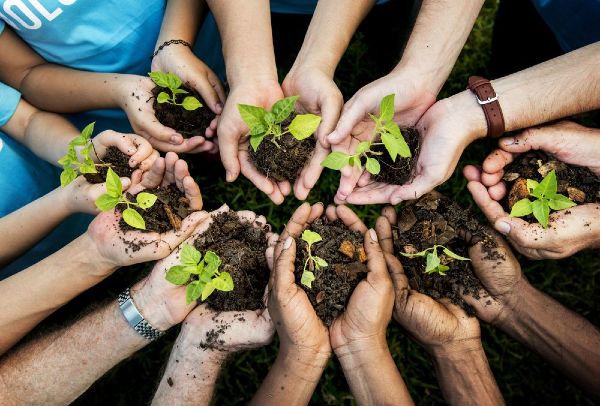 You spend how much on groceries?!
When you have a big family, it seems nearly impossible to keep the fridge stocked with food.
Children have a habit of cooking what's easy from the freezer. So it's no wonder when the fresh veg goes off and loved ones insist that "there's nothing to eat".
But it doesn't have to be that way!
In fact, there is fantastic way to save money AND make sure your family is getting their five a day in the most fresh way.
Grow your own groceries for a lower weekly budget and a higher nutritious intake.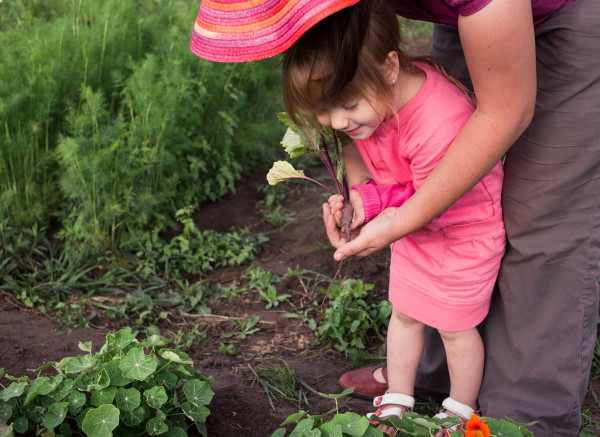 Those are valuable euros that could be going to school supplies, baby clothes, or even treasured date nights.
By having fresh veggies in the back garden, your family can cut waste down and create a family-fun tradition in the process.
So here is what you do...
1. Grab some seeds from your local market.
Take the kids with you to choose staples they love - carrots, tomatoes, garlic, mint, and other spices you normally incorporate into dinners. Lidl has over 20 great, free seed pots to choose from.
Children love being involved, and
studies
have also shown that if and when kids help grow food in the garden, they are more likely to try new foods at home.
2. Get the ground ready.
Planting is easier than you think, just be sure to avoid these
common gardening mistakes.
If you are using planters, spread a four-inch layer of gravel evenly over the underside of the planters to improve the drainage. Then refill the planters with fresh compost.
Mix your soil with an equal amount of organic compost. It's the best foundation for your garden. It gives your plants the nutrients they need without overloading them with chemical fertilisers.
3. Nurture your garden daily.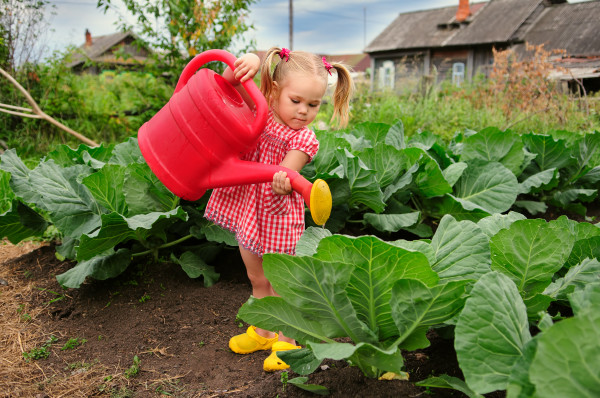 The best way to tell if plants are getting the right amount of water is by checking the soil. If it's too hard then water more often, and if it's too muddy then go a couple of days without watering. Be aware of when it rains and don't overwater plants on those days.
One trick is to plant an "indicator" plant - one that wilts much more quickly than the others - such as a hydrangea or lettuce. One look at them on a hot day will tell you whether or not you need to water your plants.
The kids will love this new project and it is the perfect way to teach them about nature and responsibility skills.
If you have young children, we recommend choosing crops that grow quickly, so that the kids are not disheartened watchfully waiting for their progress to sprout.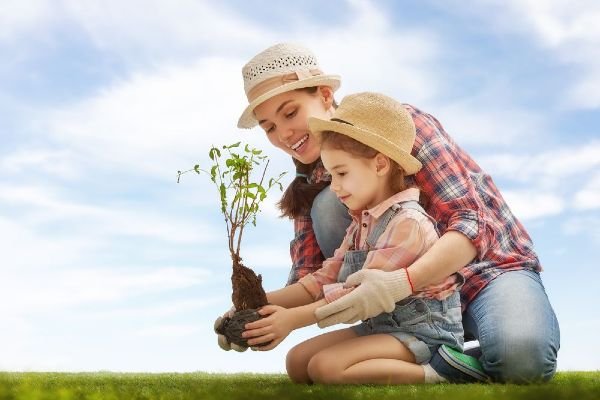 Radishes, for example, will sprout in 3-5 days with the right amount of air, sun and water and can be harvested for cooking in just one month.
There is nothing better than fresh fruits and vegetables, especially when you can save money in the process.
Another great way to save is by creating a steady family budget.
Simply enter your income and monthly expenses, and it will calculate the exact amount your family has to spend on each category.