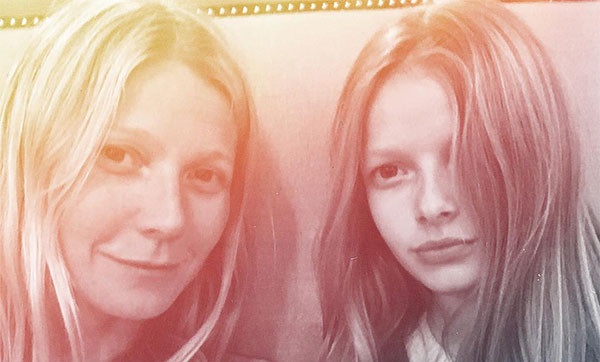 In the past she has been regarded as quite conservative, but Gwyneth Paltrow proudly let it all hang out on her latest photo shoot.
The 44-year-old has wowed in her cover feature for the November issue of Harper's Bazaar magazine, posing up a storm in a series of revealing outfits.
In one shot, Gwyneth is seen lying across a supermarket conveyor belt in her underwear, while she dons a leotard and heels as she peruses the aisles in another image.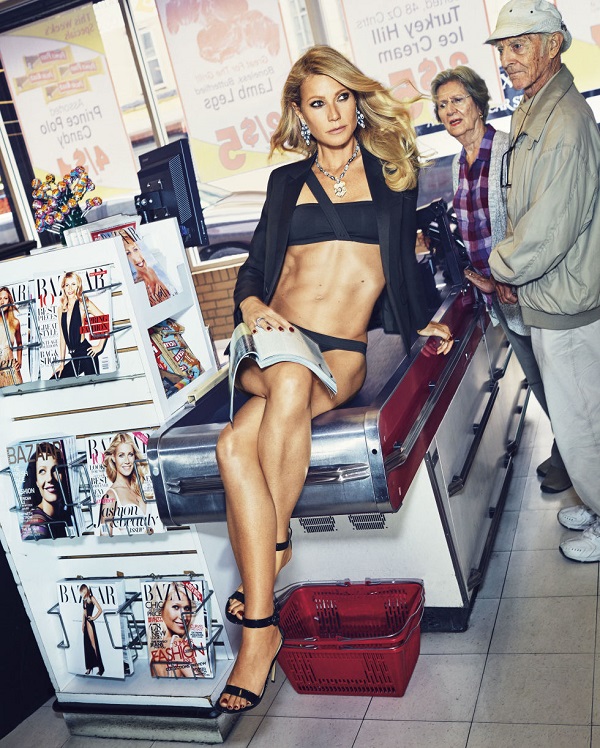 The accompanying interview touched on everything from fame to her best friend Beyoncé, and Gwyneth was full of praise when talk turned to her 'risk-taking' daughter, Apple.
Referring to her 12-year-old daughter with ex-husband Chris Martin, Gwyneth said: "My daughter is super-ballsy. I always follow her lead."
"I actually don't need to encourage her to take risks. She likes to push herself; she wants to see how far she can get. It's really inspiring to see that in a young woman," she added.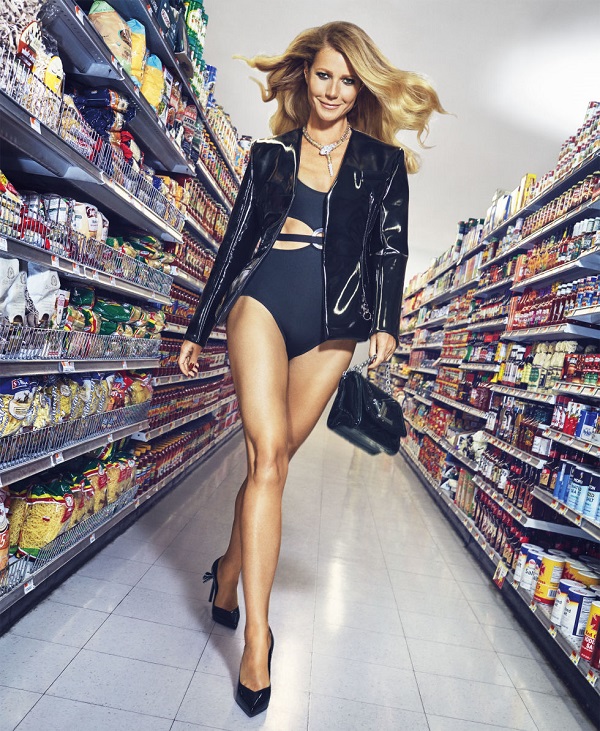 Gwyneth also revealed one of her personal pet peeves – mess!
"I cannot function if there is a physical mess around me. If everything is falling apart, I go on a cleaning frenzy," she admitted.
Gwyneth, you can come and clean our house any time!
SHARE with a fan of the Iron Man star.