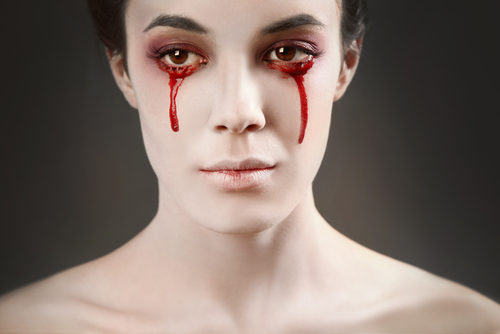 This year, instead of going overboard on your Halloween costume, keep it simple with a dramatic eye.
You don't need to spend a fortune on face paints, using what you probably already have in your make-up bag, you can achieve this pretty spooky look.
1. Cover your face in a pale foundation and dust some white powder over your eyes and lips.
2. Use a red/brown eyeshadow on your eyelids and shade under your eyes as well.
3. Apply a little mascara to the corners of your lashes, but don't go overboard. A little on your lower lashes will help define your eyes.
4. Rub red, shiny lipstick underneath your lower lashes. Carry on down your cheeks so it looks like it is dipping from your eyes.
5. Finally, dab a little gloss over the lipstick to give it a wet look.