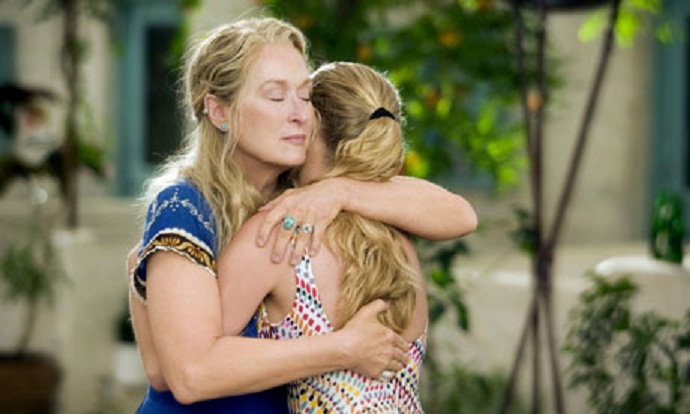 We all remember heart-to-hearts we had with our mums when we were growing up.

Some were touching conversations where we discovered more about our mums, and them about us, than we ever thought possible and some were disasters from start to finish.

The latter, in fairness, was the more common occurence when crossed wires and hurt feelings played a bigger role than trust and understanding.

For every one enlightening, life-changing conversation, there were nine clangers which resulted in tantrums, slammed doors and the desire to throw a casserole dish at a kitchen wall.

If you're the mum of a teenage daughter, then chances are these conversations have taken place from time to time and you've probably struggled with the following ten expectations and subsequent realities.

Don't worry; we've all been there.

Expectation: Talking to her openly about sex and contraception will lay the groundwork for an honest dialogue about boys and relationships.

Reality: "How can you be having sex?! Don't have sex. Don't have sex. Don't have sex!"

Expectation: Chatting to her about the importance of revision and exam prep will give her the motivation you lacked in college.

Reality: "How can you spend one hour looking at photos of yourself on Facebook and can't spend fifteen minutes learning the difference between 'who's' and 'whose'. How?"

Expectation: Bemoaning the woes of womanhood by chatting about tampons, cramps and periods will bring you closer together when her times comes.

Reality: "How can you have your period already! Your tricycle is still under the stairs."

Expectation: Advising her on certain make-up techniques means she will never leave the house looking like a cross between Pat Butcher and Lily Savage.

Reality: "How did you think the Butcher look would be a go'er, pet?"

Expectation: Opening up about a friend you had in school who almost certainly wanted to lead you into a life of crime will surely make her realise that that new girl is not to be trusted

Reality: "Oh, you've been invited to her house. No, you can't. I'm sorry. You're hoovering… the hoover that day."

Expectation: Explaining the importance of good sibling relations will ensure a happy, functioning homestead.

Reality: "I'm sorry your brother replaced Justin Biebers head with a pug's head on your newest poster, but love, it was very funny."

Expectation: Discussing the need to always respect and stand up for yourself in the most difficult of situations will help mould her into an independent, free-thinking, young woman.

Reality: "No, it doesn't count when it's against me. Because. I said, because."

Expectation: Chatting about the importance of a well-fitting bra will avoid a lifetime of discomfort and ensure she never falls victim to the dreaded 'four boob curse'.

Reality: "Are you really a C cup!? Who told you that? Here, let me have a look!"

Expectation: Acknowledging her need for space and privacy will ensure a healthy, happy, mum/daughter relationship.

Reality: "What's a belfie and why are you texting your friends about it?"

Expectation: Ensuring she knows how kind, clever and beautiful she is, no matter how she might feel, is all she needs to navigate her way through these awkward, stressful years.

Reality: "You're kind, clever and beautiful and don't you ever forget it! Oh, you're too old to hug your mum now?"