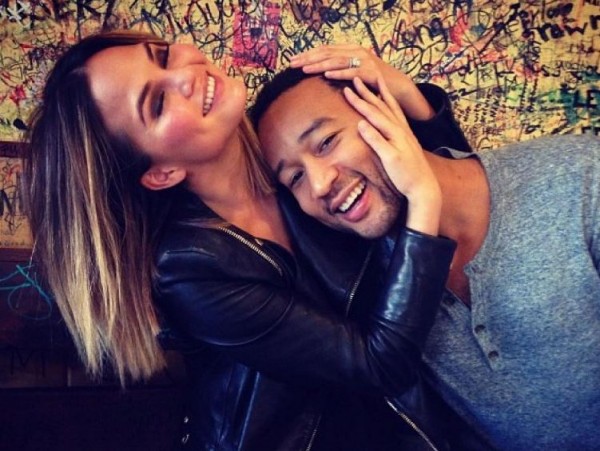 Clearly loving life as a mum to baby Luna, Chrissy Teigen is not shy about sharing her little one's milestones on social media.
Whether it's her daughter's Instagram debut, or the first time she started 'cooking', the Sports Illustrated model loves sharing snaps and videos of six-month-old Luna, and this Sunday was no different.
Taking to her Instagram page to share an adorable video of her feeding her little girl, Chrissy was clearly delighted as her daughter managed to get at least some of her green beans into her mouth!
Captioning the video "her first savoury bite - green beans. The laugh! Many tears. Oh my lulu," the 30-year-old gave us all a little insight into life in the Teigen-Legend household.

And when Luna turns her head to look at the camera there is no mistaking that she is John Legend's daughter – she is the absolute spits!
The post comes not long after Chrissy was shamed for the way she was holding her daughter, something that the mum-of-one did not take lying down.
"Photos are literally split-second moments in time that evolve. I despise mommy shamers. I am a proud shamer of mommy shamers," Chrissy tweeted at the time.
Sadly, that was not the first time she has had to deal with trolls who take it upon themselves to comment on how she parents.
About ten days after the birth of Luna, Chrissy was shamed for heading out for dinner with her husband, who was frustrated that the shame was only directed at her and not him.
"Funny there's no dad-shaming. When both of us go out to dinner, shame both of us so Chrissy doesn't have to take it all. We'll split it," he said at the time.
If you have a cute video of you feeding your little one or a story about being shamed as a mum that you'd love to share with our readers, please click here – and you could be in with a chance of winning €250.
Share if this video of Luna made you feel all broody!