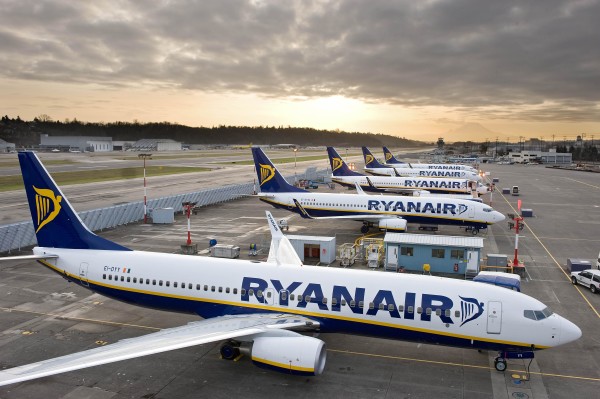 There was a sigh of relief for some worried holidaymakers this morning, as the first set of flights affected by the strikes have taken off.
Today, July 24, a quarter of Irish pilots signalled the industrial action, along with unions in Italy, Portugal, Spain and Belgium who reportedly plan to strike tomorrow.
Nevertheless, the strike action has caused 2,500 Irish customers to be refunded or given an alternative flight plan.
Good news – all 28 first wave Dublin aircraft departed on schedule this morning with lots of families travelling on holidays – thanks to the efforts of the majority (75%) of our pilots who are working normally.

— Ryanair (@Ryanair) July 24, 2018
Spanish, Portuguese and Belgian unions representing cabin crews will strike for two days between July 25 and 26.
Italian crews will only take industrial action for one day on July 25.
To minimise the travel disruptions, they have opted to cancel 600 of their 4,800 flights.
Ryanair also added that they had contacted 50,000 customers affected by the cancellations.

ATC Update - July 24th: pic.twitter.com/WNcLYssIIe

— Ryanair (@Ryanair) July 24, 2018
A warning about delays on European routes has also been issued.
Due to a shortage of ATC staff, 10 percent of flights have been delayed, Ryanair has tweeted.
In addition, they apologised to the 2,500 people impacted by the strike action.
The airline said they were prepared to meet with FORSA at any stage to discuss measures.
July 24, 2018
Ryanair has claimed that FORSA has sat "on its hands for over two days – without any communication since Wednesday – while thousands of Irish customers and their families have their holiday plans disrupted."
The latest strike is the third this month for the airline.
The first round of industrial action was on July 12 and the second on July 20.
July 24, 2018
For the moment an agreement between Ryanair and the Union hasn't been reached.
If you're travelling today, you can keep up to date with all of the latest on your flight, here.