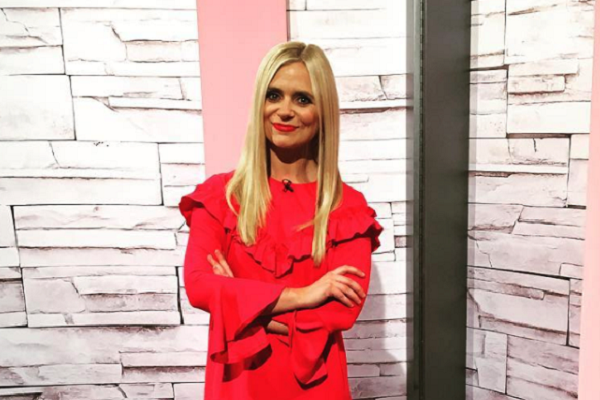 Picture via Instagram
We have been thrilled ever since Karen Koster announced she was working on Mammy Guilt, a documentary about what life is like for working mums. The subject is especially important nowadays when so many of us are splitting time between the office and home life.
Mammy Guilt finally has an official air date, and we can't wait! Karen's debut documentary will be showing on Wednesday, January 17 at 9pm on TV3.
"So happy/excited/nervous/terrified to tell you that my passion project and documentary Mammy Guilt will air Wednesday 17th January at 9pm on TV3," Karen wrote in an Instagram post.
"Hope mums watching will come away thinking 'I'm actually doing a bloody brilliant job' instead of feeling like we're failing. Cured me of my own 'Mammy Guilt' anyway."
Yeah, we are doing 'bloody brilliant'!
It certainly has been a busy time for the mum, who recently revealed she's expecting.
The TV presenter told the Irish Independent that being pregnant helped her when she was making the documentary:
"I think it definitely changed my approach. I was more emotional, more empathetic and I feel the mums really opened up to me. I think being pregnant makes you more aware of people's circumstances in general. I tend to wear my heart on my sleeve, so I found myself welling up as they shared their stories."
We are so excited to see how it turned out! Parents on Instagram agreed.
"I love the concept and I think it will really resonate with so many hard-working, brilliant, dedicated, all 'keeping our heads above water' mammies out there!! Can't wait to watch!" gushed one fan.
"Good on you tackling this topic," another person commended Karen.
We have the date down in our diaries! Will you be tuning in to Mammy Guilt, mums?