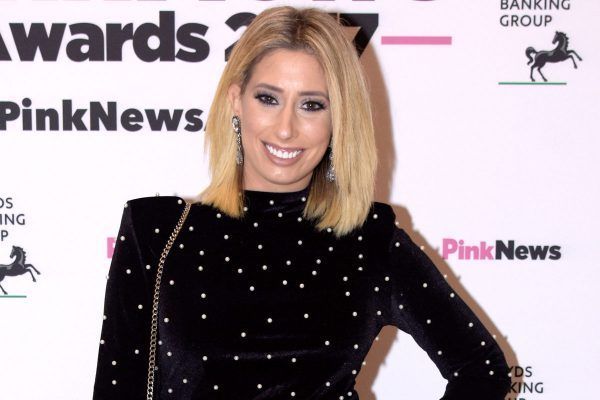 Stacey Solomon's recent posts on social media have proved so very empowering.
From her call out of airbrushing in magazines to her frankness about period breakouts, the English singer is focusing on representing women honestly in media.
Today the 28-year-old shared a photo of herself and one of her sons, with a caption that brought us to tears:
"Sometimes being a single mum makes you want to cry but on a day like today, I'm so excited to know that with my unconditional love and attention my boys are going to be bad ass feminists, (feminism meaning: equality of the sexes) fighting for equality and knowing how to respect women."
Indeed, 100 years ago today British and Irish women first won the right to vote through the Representation of the People Act, 1918.
Of course, that didn't encompass all women. In order to be able to vote at the time, you had to be a woman over 30 who met a property qualification (or was married to a man who owned a house of a certain value).
Ironically, the same act lowered the voting age for men to 21 and eliminated their property restrictions.
Despite its limitations, the Representation of the People Act was the result of decades of work. The first leaflet calling for votes for women appeared in 1847, the BBC reports.
Women campaigned for years, falling under the categories of suffragist or suffragette. Suffragists preferred peaceful forms of dissent and demonstrations, while suffragettes used militant tactics such as hunger strikes and arson attacks.
These main factions continued to work towards equality for women after the Representation of the People Act passed so women over 21 could vote without property restriction.
In 1922 Irish women were granted equal voting rights under the Constitution of the Irish Free State, and British women in 1928 with the Equal Franchise Act.
Of course, inequalities remain in our society, but we are so glad Stacey and others take pride in what the women who came before us have accomplished.
As well, raising our boys to respect women is such a necessity! Kudos to Stacey.
And here's to 100 years of the vote!