As parents most of us have no doubt heard of croup – a virus that tends to affect children between the ages of six months and three years (although it can be found in adults and teens up to 15-years).
Commonly distinguished by a bark-like cough, the infection which develops into croup causes the larynx to swell and the windpipe to become blocked.
It can be quite a distressing illness for both mum and child as shortness of breath is one of the major symptoms of the virus.
Watching your child struggle to catch their breath can be frightening and it is important you are aware of the symptoms to get the right treatment quickly and effectively.
1. Initial symptoms:
Sore throat
Runny nose
High temperature
However, after a few days you will notice:
A bark-like cough
Your little one sounding hoarse
Stridor – a rasping sound when they breathe in
Croup tends to be worse at night and more commonly found in boys than girls, but it is not clear why.
2. When to seek medical attention:
You should always make an appointment with your GP if you are in anyway worried about your child; seek IMMEDIATE medical attention if your child experiences any of the following:
A rapid heartbeat
Distress
Drooling
Dark, blue-tinged or pale skin
Prominent ribs
Drowsiness
Rasping sound when they breathe
Difficulties breathing
Breathlessness
Worsening of cough
High temperature – 38°C or above
3. Easing the symptoms with treatment:
Sitting your child in a steamed room like a bathroom has been known to benefit croup although it is not known why.
An over-the-counter paracetamol or ibuprofen can help ease discomfort and lower their temperature - speak to your pharmacist or GP if you are unsure or if your child has had a bad reaction to either type of medicine before.
Make sure they are well hydrated and drink plenty of fluids.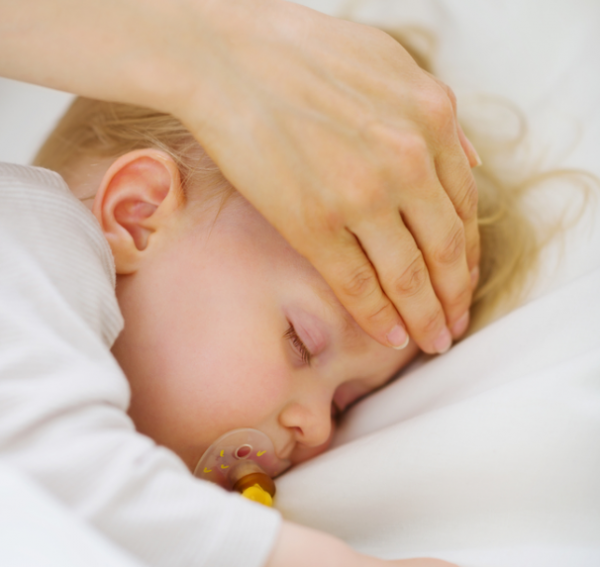 4. Complications to be aware of:
It is rare a child will need to be hospitalised with croup, however, if not treated it can causes a build up of fluid in the middle ear and lungs. If a secondary infections develops following croup it can cause pneumonia or even bacterial tracheitis, an infection that is potentially life threatening.
5. How long will it last?
The symptoms of croup can last for up to a week, however, it is important parents understand that each child is different and while some may only experience a mild case others can have more severe symptoms.
SHARE to spread awareness.