We must have been living under a stone because we've only recently discovered Nestlé Lindahls Kvarg and it's divine.
It's a must for any keep-fit enthusiast, Nestlé Lindahls Kvarg, is the great tasting, high protein dairy product from Sweden which delivers diverse and wholesome flavours and ingredients that provide a boost of energy to your day.
It comes in six great flavours – Raspberry, Vanilla, Peach & Passion Fruit, Blueberry & Vanilla, Coconut and Stracciatella, this exciting range is fast becoming a post workout or lunch time essential.
The Nestlé Lindahls Kvarg range has a delicious creamy texture – similar to Greek yoghurt – created to help you lead a balanced, healthy lifestyle. Whether you're a long-time work out enthusiast or just starting out on a autumn healthy flex, Nestlé Lindahls Kvarg is a little handy edition to have in the fridge.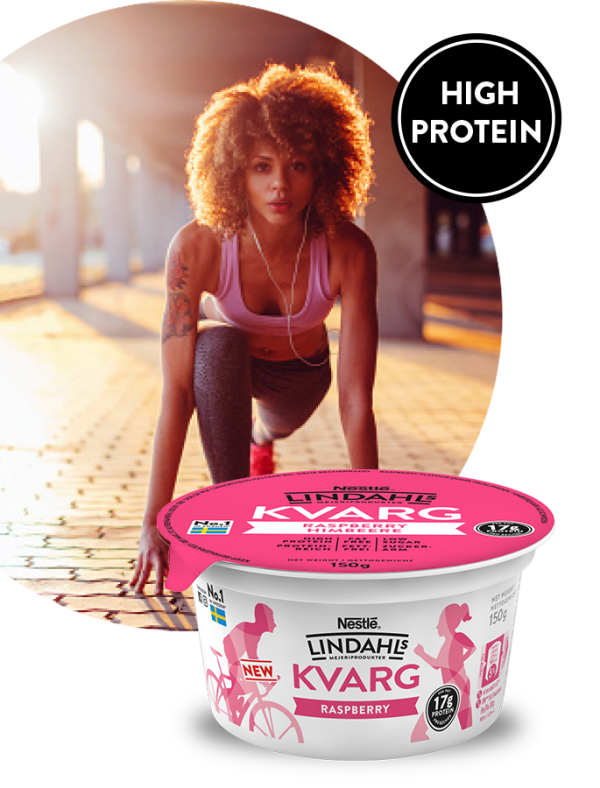 The 150g pots are the protein-rich snack to stock up on in your fridge. Each contains 17g of protein so they'll fill you and the Nestlé Lindahls Kvarg single pots are also low sugar and fat-free too.
They are available now in the chilled yogurts aisle at Dunnes Stores, Tesco, Spar, SuperValu and Centra outlets nationwide.
Main image credit: @amycousins1.