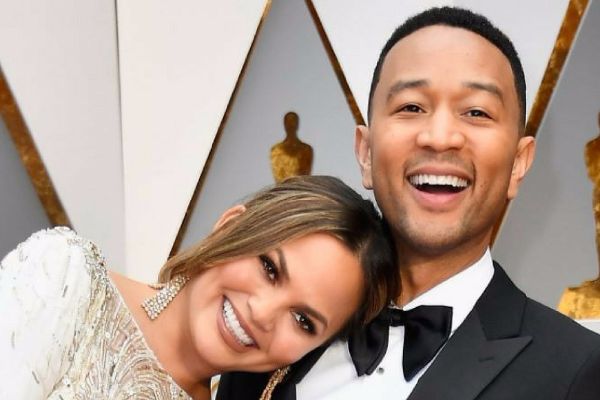 Chrissy Teigen's Twitter account never fails to entertain us. Whether she's seeking brown bananas from her millions of followers or clapping back at mean mum-shamers, the model's timeline is always filled with interesting and hilarious tweets.
Last night, Chrissy appeared to be having a tough day with little Luna, 16 months, as she took to the micro-blogging site seeking advice from other parents.
"I am having a very rough day and it would help me a lot if any moms would like to share stories of their kids being mean to them", Chrissy wrote.
Needless to say, her 7.5 million followers were quick to share their anecdotes of their children being less than charming to them.
I am having a very rough day and it would help me a lot if any moms would like to share stories of their kids being mean to them

— christine teigen (@chrissyteigen) September 23, 2017
We couldn't help but laugh when we saw some of the responses on the viral thread…we can sympathise!
Younger kids, in particular, were fond of giving their poor parents a harsh rebuke or rejecting affection.
"My one-year-old son tells me no every time I kiss him", one mum wrote. "Same for me, except I got a smack in the face too", Chrissy responded.
"Last week, my 20-month-old offered me a bite of her food. As I went to accept it, she snatched it back and ate it.
"When I made a sad face, she lifted her tiny pudgy fists to her eyes and slowly rotated them while saying 'wah wah wah' at me. I just wanted a damn bite of her Mac and cheese and she crushed me", one hungry mum wrote.
My 4yo tells me I'm a "bad woman" when she doesn't get her way. @chrissyteigen just wait... 4 is a BITCH

— Rochelle McLean (@rochelle_deanna) September 23, 2017
While older children had different tricks up their sleeves, such as worrying threats and negotiation tactics.
"My daughter said she would put me into an LLC and bankrupt that LLC if I didn't up her allowance by $10. She's 8.5 years old", one harried dad wrote.
The kids weren't afraid to speak their minds when they were upset...
"After a rotten long flight from Germany, my son saw a store with a sign which was a 3D car coming out the wall, and said, 'I hope it hits you' ", another mum said.
I hugged my 3 year old and she was like "did you like that hug?" And I said yes and she said "I am never hugging you again." And walked away

— Ali (@VTAliTriumphant) September 23, 2017
Remarks about personal appearance were not off limits either.
"I got a blowout once, and when my hair dried curly again the next day, he burst into tears and said, 'WHY IS IT SO CRAZY?' " one poor mum replied.
Kids really can be very cutting and brutally honest at times! We bet Chrissy is dreading the day Luna starts talking back to her now...
Have your kids ever come out with statements like this? Let us know mums.