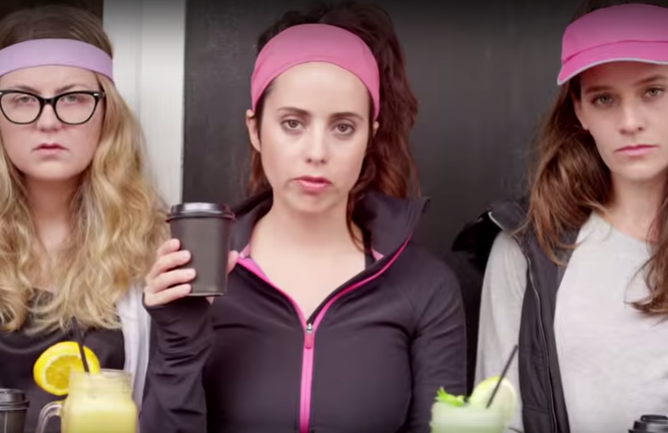 Splashing out on new exercise gear is one of the nicest parts of embarking on a new fitness regime, right?

From seriously slick-looking trainers to the all-important gilet, your wardrobe experiences a major overhaul when you decide to tone up and trim down.

If, however, those snazzy new ensembles see more coffee shops than gym studios, then this hilarious film clip directed by Christaan Van Vuuren may strike a chord with you.

Shining a spotlight on an increasingly popular trend, three female comedians known as SkitBox have paid homage to activewear and the numerous things you can get done while sporting it.

"It's comfy, practical, and makes your butt look great plus it's a great way to look fit and healthy without actually doing anything ... conducting your daily business in your activewear gives the appearance that you're a lot fitter than you are."

"Perception is nine-tenths of reality," explain Adele, Greta and Sarah - the ladies behind the hilarious track.

We couldn't agree more. When an outfit is that slick, why shouldn't we wear it 24 hours a day, seven days a week?!

Prepare for a good laugh, ladies!