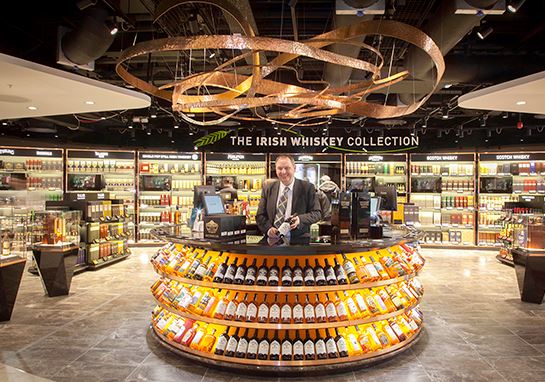 We all love jetting off to foreign destinations - even if organising and herding a family is a tad stressful - but now the experience is going to be even more indulgent.
The Loop at Dublin Airport has just opened a new €8 million retail area in Terminal 1, showcasing the best of Irish and international brands.
The state-of-the-art development, which comprises of 18,300 sq ft of new and improved stores, was constructed from passenger research and is the result of 18 months of hard work.
Speaking about the The Loop in Terminal 1, Paul Neeson, Director of Retail at Dublin Airport says: "Featuring the best of Irish design and Irish and international products, this new retail area will create a fantastic sense of modern Ireland and offer our customers a wonderful shopping experience."
And he's not wrong! For mums, the new retail area will have Ireland's largest collection of fragrances and over 70 international beauty brands, from MAC, Lancome and Chanel to Bobbi Brown, Urban Decay and Kiehls. Fragrances are at least 20% cheaper than downtown prices and skincare products are at least 15% cheaper.
For those who enjoy whiskey and wine, the new Loop development has you covered. The Irish Whiskey Collection boasts a unique collection of 365 whiskies, featuring 119 varieties of Irish whiskey. For those who prefer a cold glass of Pinot, The Wine Goose Chase features a selection of 70 wines from France, Australia, New Zealand, Chile and America – all from vineyards set up by Irish emigrants in the 18th century.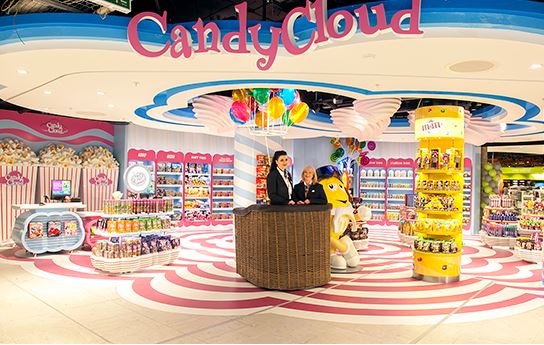 While Mum and Dad will have plenty to do in Terminal 1, the kids have also been catered for. The Loop's unique confectionary concept, Candy Cloud, has a range of 180 different products, dazzling your children with chocolate, sweets and other tasty treats, There's even a special magical entrance for children, allowing them to explore an enchanted candy forest.
Of course, for those who like to shop in advance, they can use Click and Collect to browse and purchase products 12 hours in advance of your flight and pick up your purchases on departure or arrival at the airport.
Shop and Collect also allows customers to purchase items at Dublin Airport before they travel and collect them when they return.
Visit theloop.ie for more information.