It has been a hectic and sad few months in Hollywood, with many of our favourite couples announcing break-ups, and we're really hoping that this latest report isn't true.
The latest star couple to find themselves at the centre of split rumours are Sarah Michelle Gellar and Freddie Prinze Jr., with sources claiming that they are set to divorce after 13 years of marriage.
An insider has cited financial and career issues as driving factors in their alleged break-up.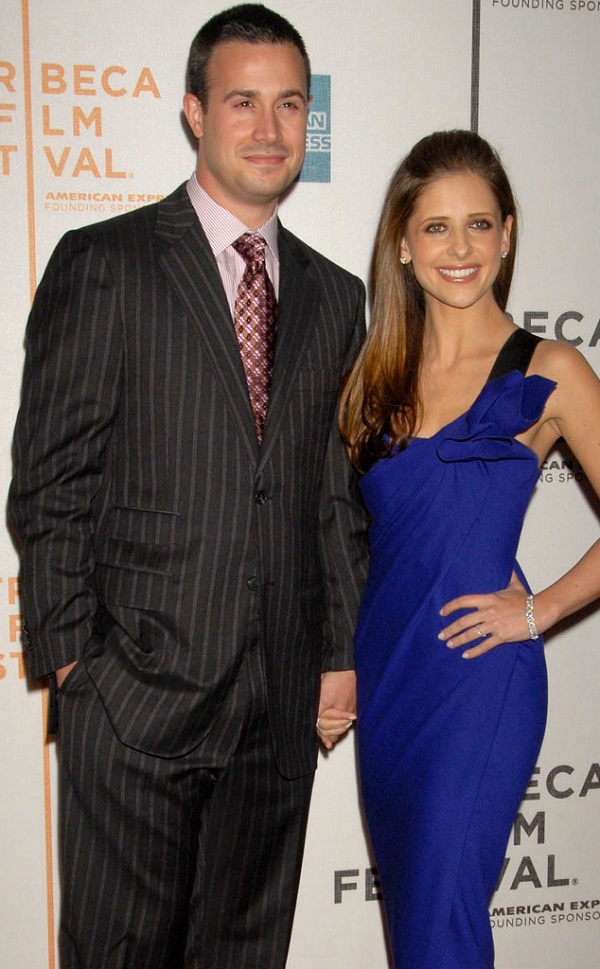 The source told OK! magazine: "They've been at each other's throats for a year now. It's been a long, slow decline for them. At this point, it's pretty clear they're together only for the kids."
The insider also alleges that the couple's problems began after Freddie underwent spinal surgery last December.
"Sarah felt sorry for Freddie when he was bedridden, but then she noticed that he was in no rush to get back into acting," the source added.
The couple, who have been married for 13 years, are parents to six-year-old daughter Charlotte and three-year-old son Rocky.
While the couple have yet to respond to the reports, we truly hope that this rumour is not true.