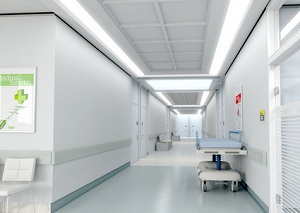 A heartbroken Irish mum has revealed that her seriously ill son has been denied a place on the liver transplant waiting list, because she has no permanent address.
Helen Lynch from Tullamore, County Offaly, is mum to six-year-old Charlie, who is in the final stages of liver failure.
According to reports, Helen has been waiting on the county council's housing list for three years now, and recently moved out of her rented home due to a rent increase.
Now, the mother-of-two claims that she has experienced major difficulty in getting accomodation because landlords are refusing to accept rent allowance.
Helen says that they can't live with family either, for fear Charlie will pick up an infection in his fragile state.
Charlie is due to meet with doctors in King's College Hospital in London next week for assessments, after which his name will go on the live register.
Appealing for the county council to provide accommodation for Charlie so that he can undergo the operation, Helen's social worker read out a letter from the child's consultant.
Speaking on Midlands Radio today, social worker Sandra McDonagh read: "I must emphasise that this boy will die if he does not undergo a liver transplant, and without immediate permanent accommodation, he cannot get a transplant."
We hope that the appeal will prove successful and that Charlie will make a full recovery.