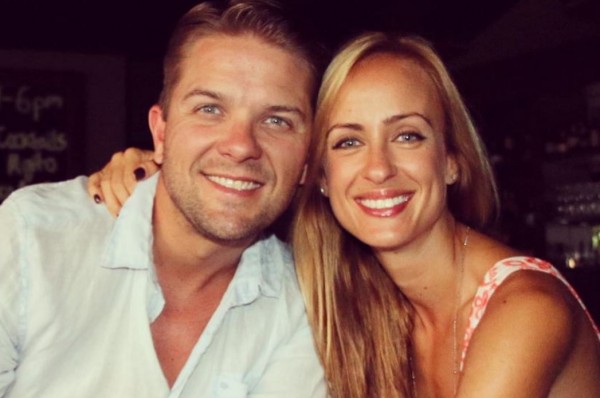 A mother has shared an important message, urging people to get regular health checks.
Kristin Pretorius posted the warning on Instagram after being diagnosed with cancer – during what she had previously deemed as the healthiest time of her life.
On Kicking the Big C, the 34-year-old shared a photo of herself looking like the picture of health, from a family holiday celebrating her 10-year wedding anniversary.
As it turned out, totally unbeknownst to her, Kristin's body was under attack – she had breast cancer.
"Ironically, this year marked the peak of my 'health' and my fitness. I've never felt better, stronger or more comfortable with myself than I did turning 34," she wrote.
While Kristin felt great, enjoying an action-packed exercise regime and 'wonder food diet', she still went for her annual health check-up – and thank heavens that she did.
After being diagnosed with cancer, Kristin couldn't help but feel puzzled as to how she could not have known what was happening in her own body.
Looking back at that gorgeous photo with her husband, she thought to herself: "Kristin, how can you not know that there are three tumours thriving away in your breast?
"How can you not FEEL the cancer slipping into your lymph nodes?
"Why don't you FEEL sick? How can you be so stupid?!"
The answer is as simple as it is terrifying: she just couldn't feel any of it.
"If my doctor hadn't examined me, I'd still be blissfully unaware, reaching new fitness goals with body, eating my futile little anti-oxidant-high-virtually-vegan wonder food diet," she explained.
"I'd be packing my little plastic-free super-food school lunches for my girls, lecturing them on healthy lifestyles.
"I'd be chemically-free cleaning my home, wondering why the whole world doesn't use essential oils…All the while growing and feeding my precious cancer."
Kristin's account is chilling; we all presume that, if something was wrong, we would just know – right? Well, this story proves that this isn't the case always.
So, what does Kristin want everyone to take from her story and warning? Go for regular check-ups, 'check your boobs', and 'know your body'.
We're wishing Kristin all the best with the road to recovery.