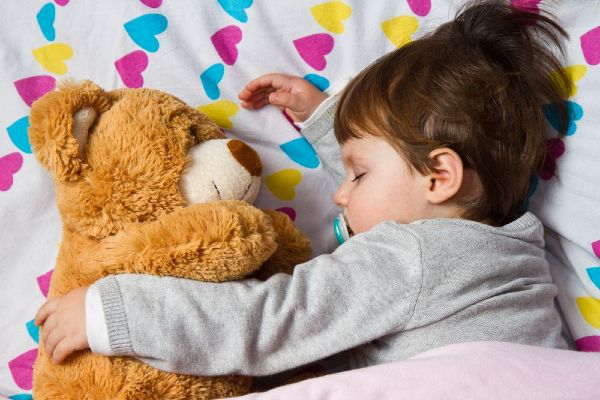 Eight-year-old Jackson McKie never goes anywhere without his precious teddy by his side.
As a regular hospital patient, little Jackson often takes his stuffed friend along to doctor's visits.
But after learning he needed surgery, the boy was concerned for his teddy. For his friend wasn't not allowed in the operating room with him.
He quickly asked Dr. Daniel McNeely if his teddy could undergo surgery too. He had a detached arm in dire need of repair.
And the Canadian doctor just couldn't say no to one of his favourite patients.
Patient asks if I can also fix teddy bear just before being put off to sleep... how could I say no? pic.twitter.com/WOKFc5zr91

— P. Daniel McNeely (@pdmcneely) 30 September 2018
"Patient asks if I can also fix teddy bear just before being put off to sleep... how could I say no?" the doctor said.
So after a successful surgery on Jackson, the kind neurosurgeon used his leftover stitches to mend the teddy's arm, according to CTV.
Now, the bear, named Little Baby, is recovering well side-by-side his best friend Jackson.
The boy was so excited and grateful to the doctor for looking after his teddy. He quickly cuddled his fluffy friend in a big hug.
"I thought if there was something I could do to help make him feel better, it seemed like a simple gesture and I was only too happy to oblige," Dr. McNeely told The Canadian Press.
A perfect example of the great work that goes on at the @IWKHealthCentre, along with @DrCChambers and #itdoesnthavetohurt Twitter campaign. https://t.co/nh66wDO8cL

— Steven Bradley (@srbradley33) 2 October 2018
"I thought it might make a few people smile, that was the only intention I had. I'm glad that others are enjoying it."
The neurosurgeon has been looking after Jackson since he was infant, so there is no doubt that he wanted to bless the boy's day.
The hospital shared the act on their Twitter account and called it a part of the #itdoesnthavetohurt campaign, where participating doctors truly go the extra mile to make their patients comfortable and brighten their day anyway they can.