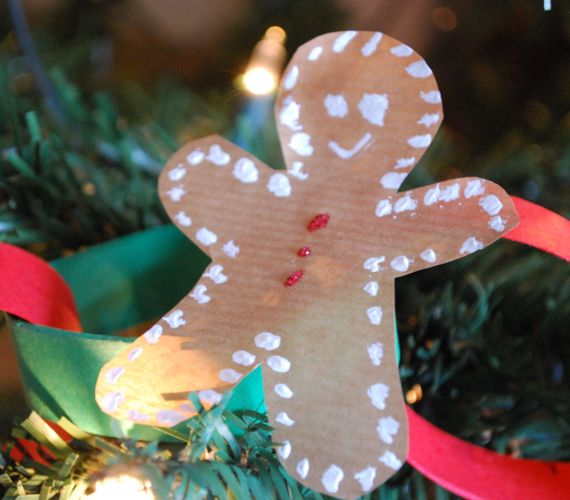 What you'll need:
1 pencil
Brown paper
Scissors
White paint and red glitter glue (or whatever you have)
Instructions:
Draw the shape of a gingerbread man onto the brown paper. You can trace around a cookie cutter or print out an online template if you're not confident enough to draw one.
Cut out the shape
Give the gingerbread man eyes, a smile and some buttons
Decorate with glitter
Hand on tree or use as a name tag for presents.
Note: other shapes can also be used to make name tags i.e. stars and circles.