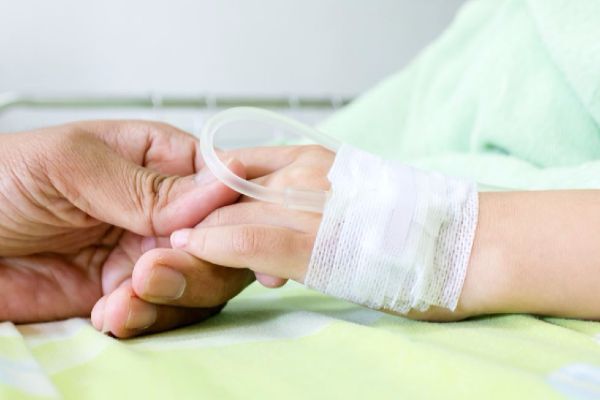 We have all been touched by illness in the family in some form, and we know only too well how upsetting and draining it can be – in every way. This is why, when we get the chance to make a difference, we grab onto it with both hands.
Now, helping out sick children and their families has never been easier, thanks to a new campaign from Fairy Non-Bio. The brand, which has been caring for our families for almost a century, is now lending its support to children's hospice LauraLynn.
Fairy Non-Bio will make a donation from every pack of Fairy Non-Bio Pods and Fairy Non-Bio Fabric Softener sold between now and mid-July, to benefit LauraLynn's @HOME Programme.
LauraLynn provides palliative care and support for children with life-limiting conditions, and their families. Their approach enables them to support the entire family, allowing parents to be Mum and Dad, rather than full-time carers.
How lovely. For every Fairy Non-Bio pods & fabric softener sold until mid-July, Fairy will make a donation to kids hospice @LauraLynnHouse pic.twitter.com/dsoy3vzV7U

— Brenda McCormick (@brendiebop) June 19, 2017
With their @HOME Programme, LauraLynn aims to provide access to a range of regular and reliable respite, both in and away from home. They are committed to each child and their family, striving to help make the most of short and precious lives.
Fairy Non-Bio is aiming to make a minimum donation of €25,000 to LauraLynn this summer, with funds going directly towards ensuring families have the hospice care they need, where and when they need it.
This will include family support, symptom management, end-of-life care, bereavement support, and direct care to children and families in the comfort of their own home.
So, the next time you're doing your grocery shop, bear in mind that one simple addition to your trolley could be making a huge difference to the lives of a family in need.
If you would like more information on the LauraLynn @HOME Programme, simply follow this link.