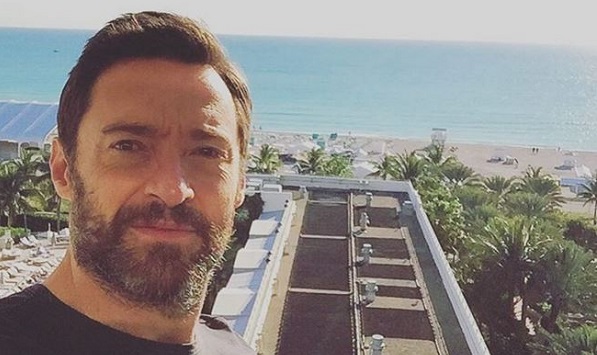 He's an acclaimed actor and all-around nice guy (check his social media shouts for proof!), but actor Hugh Jackman is carrying another title after the events of this weekend: hero.
The Les Miserables star has come in for praise for helping in the rescue of a number of swimmers – including his 15-year-old son Oscar – after a dangerous 'rip' current at Bondi Beach threatened those catching the waves there yesterday.
Footage shared by Australian news station 9News showed Jackman holding the arm of a fellow swimmer who, in turn, was pulling a little girl to safety. Jackman then went to help teen Oscar get to shore, before calling to other swimmers further out to follow suit.
An Instagram update by the North Bondi Beach Surf Life Saving Club revealed that, in all, 43 rescues were made by their team as well as other visitors to the beach.
"The beach had to be closed due to dangerous conditions, multiple rescues happening all at once, and limited resources," administrators explained in the social media post.
They went on to thank all who helped with the rescues, reserving a very special thanks for the actor: "Hugh Jackman was also spotted assisting with rescues! Thanks Hugh."
We are so relieved to hear that they managed to bring everyone to safety.
SHARE to acknowledge the fantastic work of all who helped out yesterday.