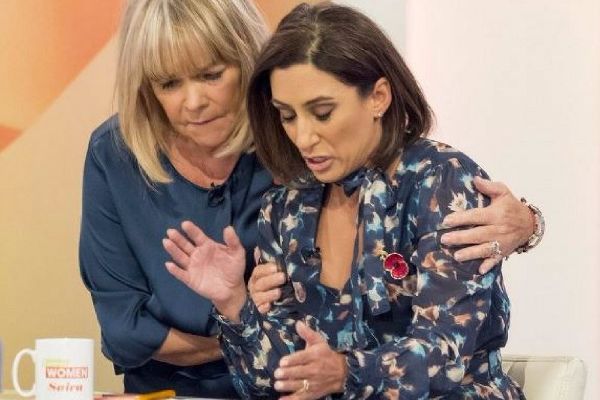 Loose Women panellist Saira Khan looks great in her latest Instagram photo but the star also has a very important message about body acceptance to share.
Saira posted a holiday photo of herself in a bikini explaining that she was getting on board with Loose Women's body positive campaign.
The mum-of-two wrote: "The @loosewomen body positive campaign has given me the confidence to appreciate my body and all its flaws – I have stretch marks, psoriasis, wobbly bits – I don't compare myself to other women with long legs, flat tummies and perfect skin anymore and it does make for a happier holiday. #loveyourself".
We think Saira looks fantastic and it's nice to see her looking happy and confident.
Her fans and followers congratulated her for sharing the photo, with one writing: "You don't need to compare yourself to anyone- your figure is amazing".
While another heaped praise on her, saying: "You are a beautiful woman inside and you are beautiful on the outside too. I don't even notice stretch marks on you. Short or long legs. PS wobbly bits? Nah. Go you xx".
Saira's fellow panellist Linda Robson also complimented her on her appearance, writing: 'You're perfect our @loosewomen campaign has helped so many people to love our bodies no matter what shape or size".

Meanwhile, guest panellist Stacey Solomon has also gotten involved with the campaign, recording a funny video in a white bikini describing what she loves about her body.
"I thought I'd make a little holiday video celebrating my 'imperfections' because actually, I love them, they're part of me, and they have their uses!" she wrote.
"I think if we can all show off our insecurities then we will all start realising NOBODY escapes the world of perfection that we are all under pressure to keep up with and everyone can sleep a little easier at night knowing everyone comes in different shapes and sizes."
In the video, the mum-of-two lies down on the ground and jokes: "Not only are (my boobs) insulating but who could lie comfortably on a stone floor without the help of these babies?"
The star revealed that she actually likes her "muffin top" despite the fact that it is often perceived as an "imperfection" and poked fun at her 'saggy boobies".
It's always encouraging to see celebrities share real non-airbrushed photos of themselves and we applaud both Saira and Stacey for getting involved with the campaign.