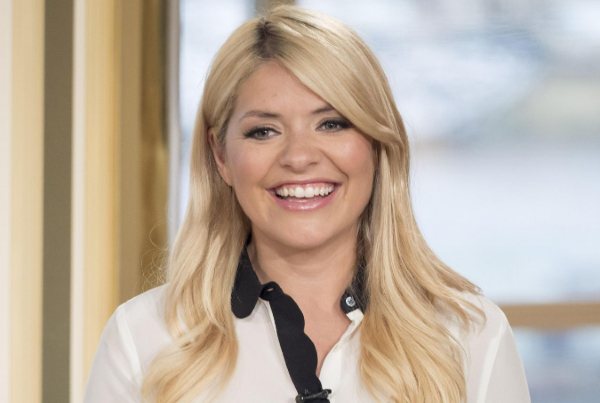 Fans have been voicing their opinions about Holly Willoughby's new appearance everywhere, from her Instagram account to This Morning's official YouTube page. Now, Holly has finally opened up about the fascination with her weight loss, in an interview with Fabulous magazine.
Holly has revealed that being healthy and happy is more important to her than looking a certain way.
The mum-of-three says, "I think people will always discuss it, and it's exactly why I just won't. It just adds to it. I've sat across from parents who have lost children from [eating disorders] and I don't want to be a part of it."
This Morning presenter Holly has been bombarded with comments about her recent weight loss online. She has kept quiet about the secret behind her weight loss, but fitness guru Lynne Robinson previously revealed to The Sun that post-natal mat work classes are the reason behind the star's transformation.
Post-natal mat work classes are becoming more and more popular with mums and mums-to-be. Pilates is one of the safest types of exercise that pregnant women and new mums can take part in. The classes can also relieve pregnancy symptoms including back ache and stress, and can help to improve posture too.
Holly's trainer Lynne, who is the director of Body Control Pilates, explained that the benefits of post-natal mat work classes range from strengthening the pelvic floor, to trimming the waist and stomach, and toning the core.
"I worked with Holly for several months, teaching her privately at her home once a week," Lynne told the publication.
Holly believes that exercise is important, but thinks discussing her body and diet is a careless thing to do - as a mother, as well as a public figure. She understands that she has a responsibility to spread positive messages by using her status, which is why she does not discuss her diet or body image publicly.
She believes that talking about body image can be dangerous, and prefers to stay clear of the conversation, believing that health is more valuable.
"I try not to focus too much on my appearance. As long as I'm healthy, that's good enough for me," Holly added.
Holly returned to her presenting role on This Morning on September 4, however she is set to leave the show after eight years, to pursue other ventures and to focus more on her family life.