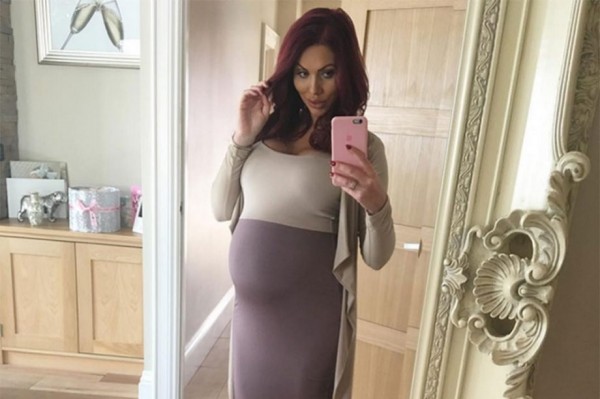 She has been extremely open about her pregnancy, labour and post-birth experience, and we love her for it; but Amy Childs' latest revelation has left This Morning fans pondering.
The reality star, who welcomed baby Polly on April 30, has revealed the very unusual way that she is using her placenta: as a face mask!
Amy previously revealed that she is taking placenta capsules, which has become increasingly popular over the past few years. The placenta is said to be packed with post-birth health benefits, with many mums claiming that it helps to prevent postnatal depression.
Amy's latest revelation is certainly interesting – and she's not the only one reaping the benefits from her placenta!
"We put the placenta on our face. Everyone who comes round to our house does it – my friends, my mum, my dad," she revealed.
This Morning hosts Holly Willoughby and Rylan Clark didn't seem so impressed by the revelation – but, hey, don't knock it until you try it, eh?!
So, how has Amy been getting on with life as a mum? She is finding it 'amazing'.
"I feel a little bit tired, but my mum had said, 'You're going to be knackered, you're going to have baby blues.' I've had none of that. I honestly feel amazing," she told the show hosts.
Amy welcomed baby Polly with her partner, Bradley Wright. The pair introduced their gorgeous bundle of joy last week, with a glossy magazine shoot in OK! magazine.
The 26-year-old has also been documenting the ups and downs of life as a new mum in her column for new! magazine. In her latest revelation, she admitted that she couldn't bear to part with Polly's umbilical cord when it fell off.
"When her cord dropped off, I know it sounds gross, but I kept it! There was no way I was throwing that away!" she wrote.
When we shared the update with our readers, there was a very obvious general consensus: there is absolutely NOTHING 'gross' about keeping your child's placenta. Indeed, many of our mums admitted to holding onto their children's, as a special and meaningful keepsake.
It's over to you again, mums – would you be tempted to follow Amy's latest tip, about using your placenta as a face mask? Let us know!