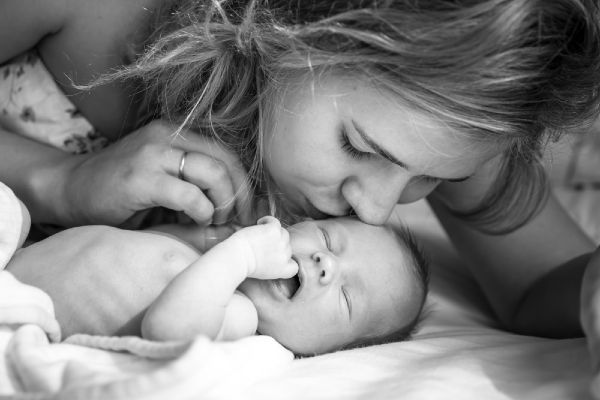 Being a mum isn't a walk in the park. Speaking about the grim times and the hard days takes a lot of courage and strength. One mum has opened up on Instagram about her ill baby. Her bravery is beyond admirable.
Fashion blogger Jessica Stein opened up about her poorly baby online, she wrote, "Every day is a fight, but yesterday was the worst of our lives. Ru had urgent surgery for her intestinal malrotation a few days ago."
The mum went on to share the horrifying moment when her baby's stats dropped. She said no parent deserved to go through such a devastating moment.
People were relieved to hear the news that her little girl was still fighting, "Today the fight starts over again."
Jessica went on to talk about the importance of being hopeful during situations like hers, "There are so many parts of life that we won't ever be able to understand unless we experience them ourselves, but we can try."
Nothing could have prepared the mum for this heart-breaking experience, "I never knew the amount of love, hope, isolation, pain, and suffering possible until caring and fighting for a chronically ill bub every day."
Jessica urged people to support loved ones who were going through a challenging time, "[If someone] doesn't know what to do or say thinks it is best to stay away until tough times pass, please don't. If you ask, "what can I do" and they don't give clear direction, do what you can anyway."
She told people to do whatever they can to help those in need, she encouraged them to cook meals, buy coffee, offer to look after their kids, comfort their loved ones, contact them even if they don't reply.
She continued, "Ask if they need help paying rent, bills or with Centrelink forms as you know they haven't been able to work in a year. Ask if they need help getting to hospital or ED each day. Ask them if they want to talk, or sit together in silence."
Jessica believes it's better to be honest rather than overly optimistic, "Don't tell them everything will be okay if they "just think positive sunshine and rainbows". Please don't assume we are on the same journey as other new parents."
She begged people to always extend their support, "Please don't assume anyone has enough support around them as this is not always the case, and can be a difficult thing to admit."
Jessica's raw and honest letter has received huge praise online. We all need to follow her words of wisdom and be there for one another, especially during the darker days.