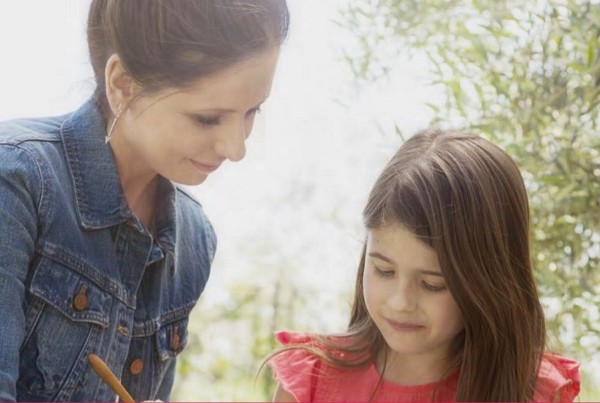 Sarah Michelle Gellar has shared possibly the most important social media post of her career this week, opening up about her battle with postpartum depression.
The actress took to the photo-blogging site to document her journey, revealing that she was first affected by the condition following the birth of her eldest child, Charlotte.
Posting a black-and-white shot of herself and baby Charlotte – who is now eight years old – the Buffy the Vampire Slayer star described motherhood as 'wonderful' and 'life-changing'. However, it brought with it a struggle that she was not prepared for.
"Like a lot of women, I too struggled with postpartum depression after my first baby was born," she wrote.
"I got help, and made it through, and every day since has been the best gift I could ever have asked for."
Now, Sarah Michelle – who is also mum to five-year-old son Rocky – is sharing a special message to mothers everywhere who are going through the same experience.
"To those of you going through this, know that you're not alone and that it really does get better. And if you believe that postpartum depression should be covered by healthcare, please take a moment to go to callmecongress.com today, find your rep's numbers, and let them know," she wrote.
Sarah Michelle is referring to President Trump's proposed new healthcare bill, which will essentially make it easier for insurers to charge women more if their medical histories include certain 'pre-existing conditions' – including C-sections and postpartum depression.
The 40-year-old is following in the footsteps of fellow celeb Chrissy Teigen, who recently spoke bravely about her own secret struggle with the condition.
Opening up in an interview with Glamour magazine, mum-of-one Chrissy recalled the pain of her experience, and emphasised that this is one illness that does not discriminate.
"I just didn't think it could happen to me. I have a great life. I have all the help I could need: John, my mother (who lives with us), a nanny. But postpartum does not discriminate. I couldn't control it. And that's part of the reason why it took me so long to speak up: I felt selfish, icky, and weird saying aloud that I'm struggling. Sometimes I still do," she said.
We have so much respect for these ladies for speaking up and sharing their experiences, for the good of other mothers and women all over the world. No doubt their courage will inspire others to ask for the help and support that they need.