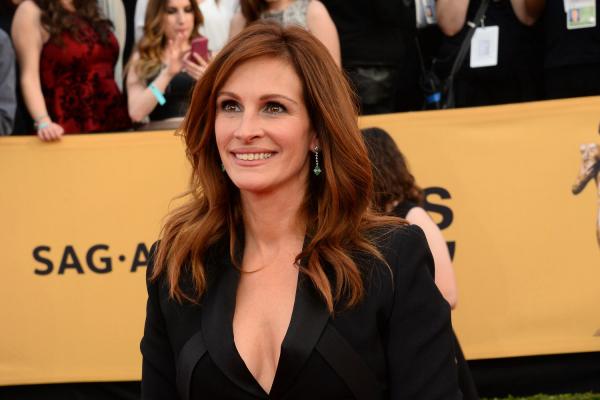 Julia Roberts has starred in some of the most popular chick flicks of all time, from Pretty Woman to My Best Friend's Wedding. In Notting Hill, she played a troubled actress who yearned for true love. In Mystic Pizza she played the wild and headstrong sister Daisy.
She has portrayed an array of different characters on screen, but Julia Roberts admits that in real life she wasn't a sweetheart in real life. She spoke to Harper's Bazaar about her early days as a successful Hollywood starlet, ""[I was] a selfish little brat running around making films."
The mum-of-three believes her family helped her change for the better. She has thanked her husband for having such an influential role in her life.
She praised husband Danny Moder, ""When I think about what makes my life my life, it's him. Everything has come from that for me."
Danny, who is a cinematographer, married Julia in 2002. She believes true love helped her mature. She thanks her husband who she believes helped her grow up, "It was meeting Danny, finding my person."
During her early twenties, Julia revealed that the only person she cared about was herself. She always put herself first, "I was my priority."
The Eat Pray Love star said she was careful about what roles she played, even at the start of her career. She told Harper's Baazar, "I figured I could cover my rent and wait for something good. I'd been spoiled with some great jobs, so I was like, 'Why do that part with that person when I was just doing that part with these people!"
When Julia was young she could afford to be selfish, she had very few responsibilities, but now that she's a mum, she understands that her children must come first.
Julia adores motherhood and says it's her favourite role yet. The mum opened up about her day-to-day life and says she spends most of her time simply being a mum.
She may be an Academy Award winner, but Julia says she is also just a regular mum, "If I wasn't here today, I'd be in the carpool lane ferrying my kids to school."
Julia and her husband have three children together- 13-year-old twins Hazel and Phinnaeus, and 10-year-old son Henry.
The actress, who turns 50 this October, has accomplished so much throughout her career, but she isn't ready to stop just yet, "I'd be happy to accomplish more, of course, to impress my children and my husband."