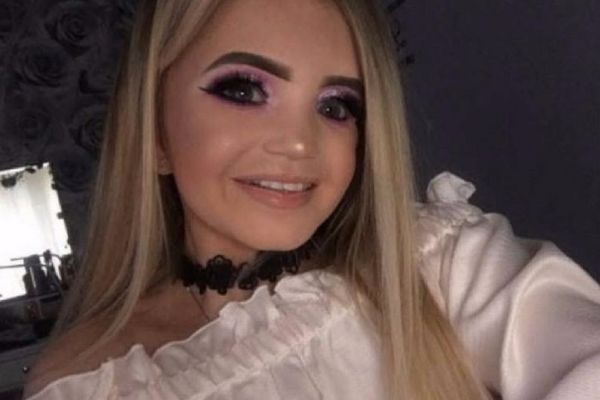 Alex Dallas, 16, was looking forward to attending her prom night with her friends.
The teen had battled cancer since the age of four and underwent a gruelling 12-hour operation in December to remove a tumour from her head. She has also suffered from kidney disease and severe osteoporosis which affected her height.
Like all girls her age, Alex was very excited about prom and had made many preparations for the big night.
Mum Sam Mattison had splashed out on a beautiful pink dress costing £380 and a new pair of shoes for prom. Her grandmother Lorraine offered to cover the cost of hair, nails and makeup.
Following her operation, Alex had been receiving home tuition but her school had asked her to come into class two weeks before prom night for "assessment."
Alex felt unable to attend and she claims teachers subsequently told her she was "mentally unstable" and wasn't allowed attend prom.
A spokesperson for Ormiston Bolingbroke Academy in Runcorn, Cheshire said: "We wanted to make sure attending the event was in the best interests of this student, and indeed her fellow students.
"Because she had not been into school for six months, we asked her to come in for one hour a day over a two-week period before the prom, so we could make an assessment and so she could interact with other students.
"Unfortunately, she did not do so and so we reluctantly took the decision that it would not be right for her to attend the event."
Alex, who suffers from anxiety and depression was devastated by this turn of events.
"I was so upset that I couldn't go," said Alex. "The prom's the thing you look forward to from when you're 11. It makes all the stress of exams worth it.
"It's upset me that they say I'm mentally unstable – I'm not."
Alex had offered to undergo a psychological assessment but says the school never offered it to her, according to The Mirror.
The broken-hearted teen described her dream dress saying: "It was a baby pink fitted mermaid dress with a sweetheart neckline. Luckily the dressmaker said she'd make it into a dress I could wear for another occasion for no extra charge."
Alex's upset mum said: "My daughter's been through hell and she wanted to finish school on a high with all her friends, most of whom she's known since nursery.
Teen who battled cancer claims she was BANNED from her school prom because she hadn't attended class enough - The… https://t.co/ukLxAE9YTx

— Cancer Review (@CancerReview) July 2, 2017
"I took Alex to a dressmaker because of everything she'd been through, I wanted to spoil her. I had her shoes specially made because she is only a size one."
Alex had to watch her friends update their social media with photos from prom while she sat at home in tears.
"We can't turn the clock back but I'm speaking out because I don't want there to be another Alex. To a lot of adults, it is a glorified disco but to 16-year-olds it means the world," Sam concluded.
We're heartbroken for young Alex, it is such a shame she couldn't attend prom with all her friends.