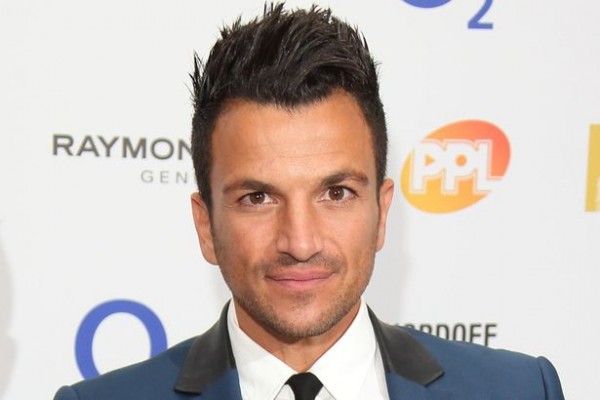 Peter Andre sparked debate today after he admitted to weighing his children to monitor their weight.
The 43-year-old appeared on Loose Women where his comments on the issue caused some controversy with viewers.
Saying that he was always the "skinny" kid growing up, Peter went on to say that he worries about the attitudes his children might have towards food.
"I'm conscious of my kids' weight and I don't even know if I'm doing the right thing by weighing them.
"But I weigh them because I want them to put on weight," the singer revealed on the chat show.
'I am conscious of my children's weight. But I want them to put ON weight' says @MrPeterAndre who admits he puts his kids on the scales

— Loose Women (@loosewomen) August 24, 2016
"When I see my kids aren't eating a lot, I get concerned and I'll keep trying to feed them and feed them, I think it's a bit of a Greek thing anyway.
"I don't weigh them all the time, but I do weigh them sometimes."
The dad went on to say that his fears stem from not only his own experience growing up but stories he has heard from his kids and their friends.
"I've heard a couple of stories about one of my daughter's friends at school saying she thought she was overweight when she was very thin. It concerns me."
When the Loose Women panel shared their thoughts on Peter's methods, the reality star admitted that he was unsure about it himself.
"I don't know if I'm right or wrong."
Viewers were quick to share their opinions on his decision with the debate continuing on social media.
@loosewomen @MrPeterAndre I was a picky eater as a child, so I had to be weighed often. Sometimes it is necessary for your child's health.

— CRYSTAL (@CRYSTALXPOPE) August 24, 2016
@loosewomen @MrPeterAndre weighing to put weight on or loose it can still mentally affect them.

— Allie Sealey (@aliona565) August 24, 2016
@loosewomen I agree with Pete, it's ok to weight your children in a subtle and safe way.

— Natalie Rutter (@natalierutter76) August 24, 2016
@loosewomen focusing on a child's weight is just a way of projecting our own body issues and creating them in our kids. Not good, ever.

— kelli kelwyn (@KelliKelwyn) August 24, 2016
We want to know what you think.
SHARE your thoughts on Peter's comments.