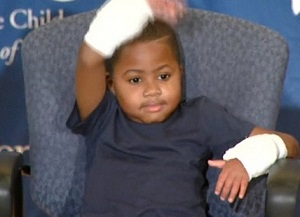 Technology is advancing at a rapid pace in every field, and this latest story proves just how far the world has come in terms of medical advancements.
An eight-year-old boy from the US has made medical history this week, after becoming the world's youngest recipient of a transplant of both hands.
Young Zion Harvey had to have his hands and feet amputated, and also had a kidney transplant, after developing a major infection when he was just two years of age. A truly inspirational boy, Zion spent the past six years learning how to do everything from writing to playing video games without hands.
Now, in an amazing turn of events, Zion has received a new pair of hands. The historic surgery was carried out by a team of 40 at the Children's Hospital of Philadelphia, with surgeons spending 10 hours carrying out the intricate surgery on the young boy.
According to reports, the team of surgeons first attached bone, then veins; once blood began circulating, they were then able to connect tendons, muscles and nerves.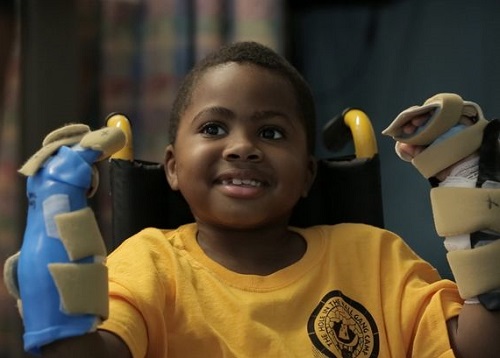 Zion is now taking anti-rejection medication on a daily basis as part of his recovery, and is expected to return home over the coming weeks.
In a truly heartwarming statement made after the surgery, brave Zion thanked his medical team and told awaiting media that he would have coped had the surgery been unsuccessful.
"It wouldn't matter to me because I have supporting family, supporting cousins, and supporting grandparents. So if it didn't go well, I would have my family to go back to," he said.
What an inspirational story, and what an amazing little boy.