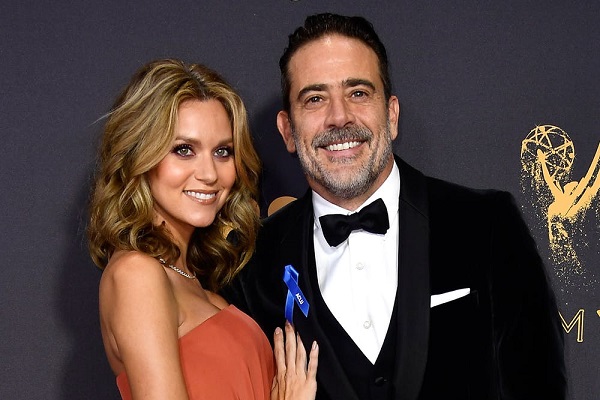 Jeffrey Dean Morgan and Hilarie Burton welcomed a baby girl on February 16, but One Tree Hill alum Hilarie has revealed that it wasn't an easy journey. She opened up about their struggle to conceive in an emotional Instagram post.
The mum shared the first photos of their baby girl George Virginia Morgan, alongside a touching open letter about her fertility struggles.
She explained that there was something she wanted to tell women who are trying to have children.
Hey y'all... baby gal morgan is spectacular. We just respecting her wishes for laying low a bit longer. But we super appreciate all the well wishes n stuff. Thank you. Xojdhilgusandbabygal

— Jeffrey Dean Morgan (@JDMorgan) March 1, 2018
"It took a long time for Jeffrey and I to have this baby. The first time I got pregnant, it took a year and a half. We cried. We celebrated. We picked out names. And we lost that baby," she revealed.
The Secret Life of Bees star revealed that they suffered many losses, "I'd grow bitter over the endless parade of celebrities showing off their bumps and babies. I'd weep out of jealousy for how easy it was for them," she admitted.
When Hilarie discovered she was pregnant with their daughter, they didn't want to get too excited, "We were cautious. I didn't want to celebrate for fear of jinxing it. I didn't want a baby shower."
The mum checked her baby's heartbeat every single day, and now that she is here she can't help but stare at her in wonder.
"She screams bloody murder and I smile because she is so wildly alive," the mum shared.
Hilarie hopes that by sharing her journey, other mums will find comfort and hope in it. "My wish is that she would restore hope for others. Fertility is a fickle thing."
"For the other couples out there who have had dark days, we want to introduce our miracle baby to you and send you our love and support in finding yours," she wrote.
The doting mum added, "Please meet George Virginia Morgan. She was born February 16th. Her daddy delivered her. We love her very much."
We are overjoyed for both Hilarie and Jeffrey. Baby George is adorable.