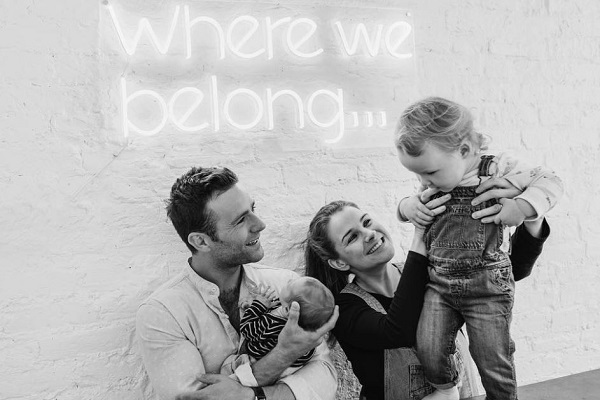 Izzy Judd has always been open about her fertility struggles. The mum-of-two has two gorgeous children with McFly drummer Harry Judd, but their journey to parenthood wasn't easy.
She posted two of the most heart-warming photos which were taken minutes after she welcomed both Lola and Kit into the world.
The look of pure joy on the authors face is breath-taking. The photos show how much motherhood means to Izzy.
Izzy shared the personal snaps with her 220,000 Instagram followers.
She wrote, "Lola is 22 months today and Kit is 3 months tomorrow. These photos were taken minutes after my little miracles were born and I don't think I have ever shown these facial expressions before!"
She added, "The look of sheer love, joy, relief and PURE happiness."
Izzy told her followers to never give up on their dreams because miracles do happen.
The mum-of-two was stunned when she fell pregnant with son Kit, who was conceived naturally. She welcomed her daughter Lola into the world after successful IVF treatments.
She added the hashtags #daretodream # #ivfsuccess #lifeisamiracle and #believeinmiracles to the post.
The mum has inspired so many women by opening up about her struggles to get pregnant. Izzy and Harry have one of the cutest little families.
One woman wrote, "I got my first ever positive test today after round 2 of IVF. Thank you for all your messages and the book, it's given me hope at lots of hard times. Fingers crossed this is it."
"I haven't given up on our dream, loved your book it was such a support for us going through treatment... and I'm currently 12 weeks pregnant with our IVF miracle", shared another fan.
Izzy is a true inspiration. Her honesty has been a huge support to many women across the world.