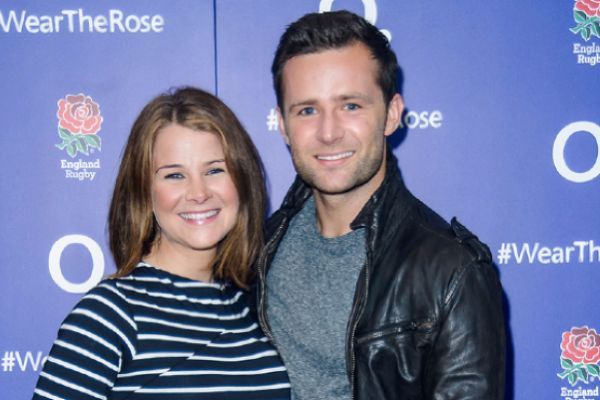 Seeing Izzy and Harry Judd's love, not just for their children, but for each other, is so awe-inspiring.
Practically every post they make reinforces our belief that they are #RelationshipGoals.
Today is no different! The 33-year-old mum took to Instagram to celebrate her husband of five years with a DARLING snap from their wedding day.
"Waking up the morning after our wedding day as Mrs. Judd was the happiest moment of my life," the mum-of-two captioned the post.
"Since then we have shared two more happiest moments together! Waking up five years later as a family of four feels magical! Love my little family and feel so very lucky," Izzy gushed about the McFly drummer.
We're not crying, you're crying!
The pair met when Izzy was playing violin in the strings section for McFly's 2005 concert tour.
The former Escala violinist and the McFly drummer fell into perfect harmony. The adorable couple tied the knot in 2012 and had their first child in 2015. Since then, they've welcomed another beautiful addition to their family.
While the boat's been rocky at times, Izzy and Harry have supported each other through all sorts of ups and downs, including mental health issues and miscarriage.
The Judds' love truly gives us all the feels.
Fans also were feeling the love with Izzy's post.
"Awwww you look beautiful Izzy! Such a lovely little family! Happy anniversary," commented one Insta follower.
Another said, "Happy anniversary, you gorgeous couple!"
Happy anniversary to the Judds!