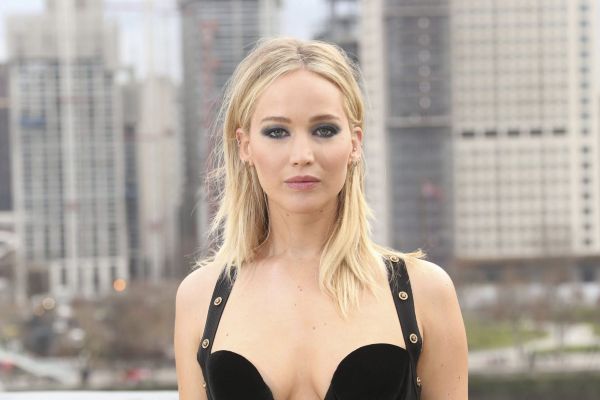 Actress Jennifer Lawrence has legions of fans not just because she's one of the most popular actresses in the world - and an Oscar winner to boot - but because she's often painfully relatable. She trips and falls flat on her face for the world to see (there are endless gifs and memes to prove it), speaks about being lonely on Saturday nights (despite having obvious wealth, talent and beauty, arguably 'it all') and eating whatever she wants because there are bigger things that how much she looks. She could, we tend to feel, be our lovingly geeky, gorgeous friend, even while speaking out about pay inequality on the Hollywood scale.
So we tend to listen when she calls BS on a media-saturated, celebrity-obsessed world gone mad. And this week, when she looked undeniably fabulous in a black, low cut, Versace number at the premiere of her newest film Red Sparrow, the world/Internet practically insisted she was the poster girl for our sexist, unequal society.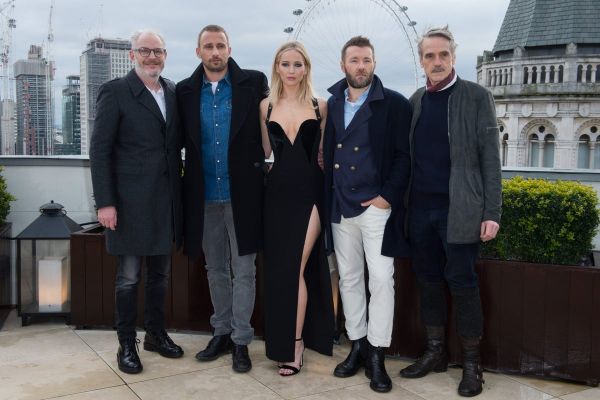 Lawrence, looked incredible but she also seemed well, a bit chilly, being the only woman in a revealing dress surrounded by men in layers of coats. This was, so said the Internet, utterly unfair. Actors Joel Edgerton, Jeremy Irons, Matthias Schoenaerts and director Francis Lawrence were all rugged up in multiple jumpers and coats and here was the female star, exposed to the elements.
This is sexist, this is ridiculous, this is not feminism
"Is this a literal picture of how woman and men are treated differently in Hollywood?" many questioned. Was she forced to wear the gown? The snaps quickly went viral. But, thankfully, she called time on the madness, calling out the critics and pointing out that it was tirades such as this that utterly take away from what feminism is about.
And besides, she made the choice to wear the dress, sans coat.
"This is not only utterly ridiculous, I am extremely offended," Lawrence wrote in a post on Facebook. "That Versace dress was fabulous, you think I'm going to cover that gorgeous dress up with a coat and a scarf? I was outside for 5 minutes. I would have stood in the snow for that dress because I love fashion and that was my choice."
Lawrence, an outspoken feminist herself, also clarified that a woman's outfit is her own decision. "This is sexist, this is ridiculous, this is not feminism," she continued. "Over-reacting about everything someone says or does, creating controversy over silly innocuous things such as what I choose to wear or not wear, is not moving us forward. It's creating silly distractions from real issues. Get a grip people. Everything you see me wear is my choice. And if I want to be cold THATS MY CHOICE TOO!"
Thank God someone said it; the 'outrage' a simple photo of a woman in a dress caused is surely a deeply worrying sign of the times.