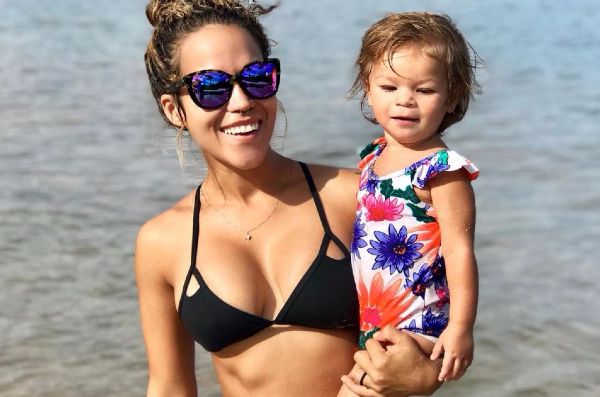 Sia Cooper is no stranger to online trolling, but that certainly doesn't mean the criticism of her latest post doesn't get to her.
Sia, who blogs at Diary of A Fit Mommy, is known and loved across Instagram for sharing videos of her workouts.
The greatest draw for busy mums, is how she manages to fit in a workout routine with limited time, often in the most unusual places.
And so, Sia's followers were delighted with her recent video post, showing how she squeezed in some squats while shopping at her local Target department store.
"Getting it done in Target, because it's only the most magic place in the entire world (besides Disney World)," she wrote.
"So, if you saw a weirdo working out in Target today – yup, that was me! Who needs a friggin' gym?"
The majority of Sia's 630K-strong following LOVED the post, and praised the mum-of-two for showing that fitness can be worked into even the most hectic schedule.
When the post was shared on a media outlet's Instagram page, however, Sia found herself on the receiving end of PLENTY of hate.
"Seriously, as if any woman would actually do that," wrote one follower, while others described Sia's idea as 'just a no', 'ridiculous' and 'stupid'.
"Nope. Go to the gym. I'm sorry, but I don't want to be trying to dodge mums exercising in the aisles of Target while I'm trying to get my errands done," replied one woman.
"It's one thing to do it on the side-lines of a practice or something, but this is too much."
It's a phenomenon that others have noticed elsewhere, too, as another chimed in: "This is as bad as a guy doing yoga on the aisle of our plane on the way to Hawaii…getting so stupid."
While her followers have jumped to her defence, Sia herself directly addressed the hate in the comment section.
"I think people are seriously unhappy with themselves…or maybe bored!" she wrote.
"I'm happy to be doing my thing, and I have fun while doing it (something more people obviously need in their lives)."
What are your thoughts?