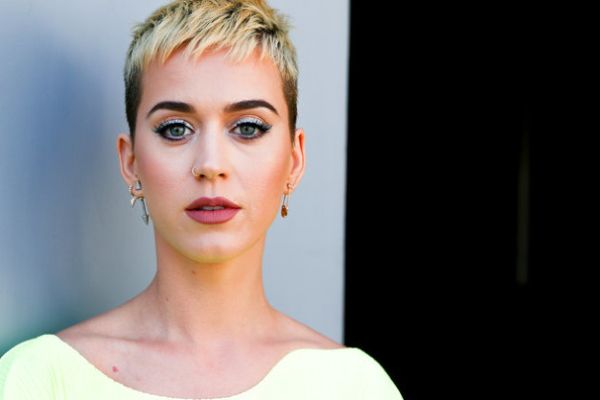 Katy Perry has accomplished a lot in her 33 years of life - won five American Music Awards, married and divorced Russell Brand, and played the Super Bowl halftime show.
One thing the pop sensation hasn't done yet, though, is started a family of her own.
In a recent interview with Glamour, the 'Firework' singer confessed that she does want to one day have children, but that she needs to deal with her own emotional past first.
"I don't want to hold on to childhood trauma anymore. I want to grow into becoming an adult. I'm preparing myself for having a family of my own someday," she told Glamour.
"And that's the thing: I want to do a little bit more soul surgery before I have a family of my own so that I don't transfer any of those lingering feelings," the musician shared.
Katy, who was born Katheryn Hudson, noted, "If I want to have that true balance, I have to step into being Katheryn Hudson."
The chart-topping artist grew up as a born again Christian and during her childhood, her family often experienced financial difficulties.
They even used food stamps occasionally to get by or ate from the food bank intended for her parents' church.
While, of course, times have certainly changed for the pop sensation, she says she feels she must confront the mental scars from her youth.
Despite the emotional process she must go through, Katy has not shied away from the delivery room.
In fact, the singer helped her older sister Angela deliver not just one, but TWO of her children!
In 2014 the songwriter tweeted happily, "Finally you can add 'helps delivers babies in living rooms' to my resume! It's been a miracle of a day... Auntie Katy aka Stylist Auntie."
And just to show what a great aunt she is, Katy mentioned on in a 2016 tweet, "Helped deliver my sister's baby at 2pm & am in the studio by 8pm. GET A GIRL THAT CAN DO BOTH."
Looks like she's doing her homework!
We hope Katy's doing well in her emotional healing process, and we admire her bravery.