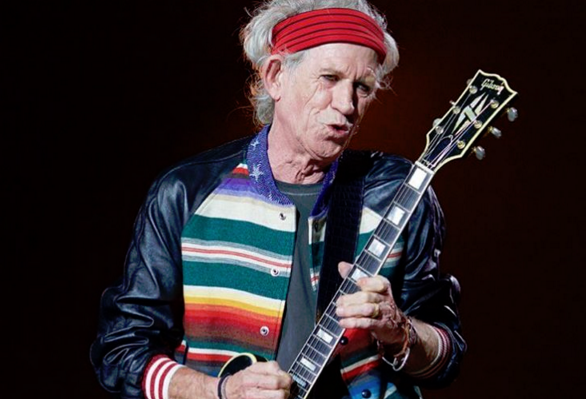 An image which was uploaded to Instagram by Jade Jagger in recent days has divided opinion among social media users - many of whom were quick to voice their grievances.

Sharing a snap of Keith Richards, her father Mick Jagger's bandmate, 42-year-old Jade Jagger inadvertently ignited debate regarding the implications of smoking in the presence of children.

The image, which was shared two days ago, shows the legendary rocker giving Mick Jagger's one-year-old grandson, Ray, a drawing lesson while holding a lit cigarette.

Jade, who accompanied the photo with the words 'Then a little drawing class with Keith', has been inundated with messages since its upload - some positive and some not so much.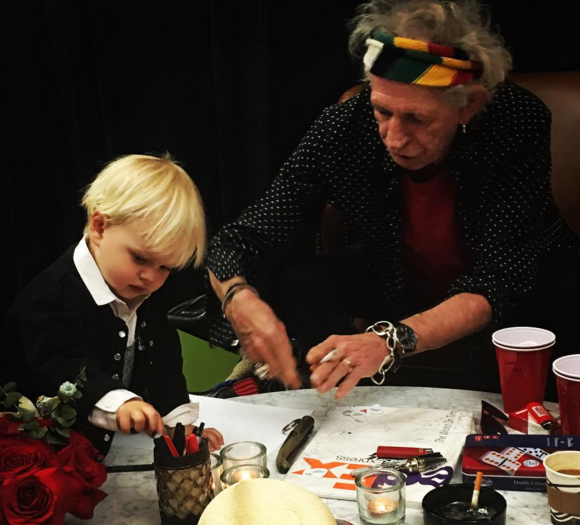 While many were quick to celebrate the rapport Keith clearly had with the little boy, others were more focussed on the effect Keith's smoking would have on the small child.

Commenting on the image which has amassed 2,425 likes since its upload, one social media user wrote: "Cute pic. But the smoking next to him is unacceptable. Please keep your babe away from it. Peace."

Echoing the sentiments of fellow Instagram users, another member of the public wrote: "I feel you girl but anyway why is he still smoking around babies like wyd."

While many took a firm stance on their distaste for smoking around children, one of Jade's followers attributed the practice to the raucous lifestyle enjoyed by those in the public eye, writing: "Not crazy about the cig near the youngster but hey,"It's Only Rock n Roll."

Jade gave birth to son Ray Emmanuel Fillary in June 2014 after tying the knot with Adrian Fillary in June 2012.
What are your thoughts?
SHARE to add your voice to the discussion.