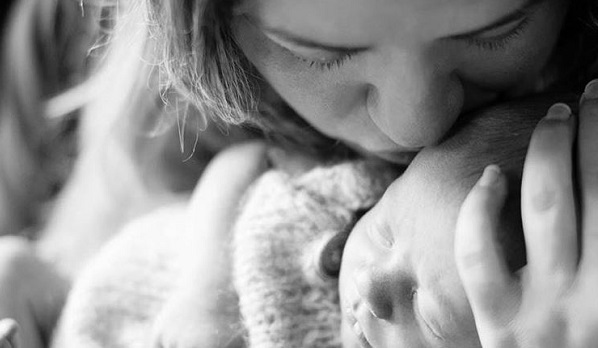 She shocked and surprised fans everywhere last year, when she broke down at a concert and unexpectedly revealed her pregnancy, but life as a mum-of-two is clearly a joy for singer Kelly Clarkson.
The Stronger hit-maker took to her social media channels this week to share a sweet update on her youngest child, son Remy.
Remy – full name Remington Alexander – was born back in April and is Kelly's second child with husband Brandon Blackstock.
Baby blue eyes #remyb pic.twitter.com/jYC3jvSaBA

— Kelly Clarkson (@kelly_clarkson) July 19, 2016
The big sis love is real #river&remy pic.twitter.com/1y9kQKcQb3

— Kelly Clarkson (@kelly_clarkson) July 20, 2016
In the first photos since Kelly's announcement post, little Remy is all smiles as he poses for the camera and bonds with his big sister, 22-month-old River Rose.
"The big sis love is real," wrote 34-year-old Kelly, sharing a shot of her two little ones cuddled up together on the couch.
And it seems little Remy is a very placid baby, as the picture of him smiling for the camera right after a medical shot proved!
While Remy is the second child for Kelly and her husband, Brandon is also father to Savannah and Seth; his children from a previous relationship.
How adorable is this little guy? It looks like Kelly and her family are really enjoying this special time.
SHARE with a fan of Kelly's who will love these gorgeous photos.