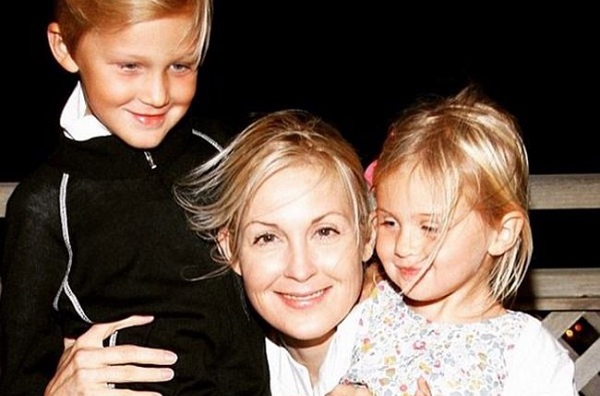 Hers has been a long and complicated journey, but actress Kelly Rutherford has been dealt one final crushing blow in her quest to regain custody of her two young children.
According to reports today, the former Gossip Girl star has lost custody of nine-year-old Hermes and six-year-old Helena, with a Monaco judge granting full custody to ex-husband Daniel Giersch.
Going forward, the children will permanently remain in Monaco with Giersch, and 47-year-old Kelly will no longer be able to bring her son and daughter to the United States, where she is based.
Documents obtained by the Daily Mail state that the parents will make decisions concerning their children jointly, but Kelly is "only permitted to exercise her visiting and accommodation rights exclusively in France and Monaco."
While Kelly had recently applied to New York and California courts to take jurisdiction over her case, her appeals were rejected. When Kelly attempted to keep the kids in the US with her rather than sending them back to Monaco, she was called to court in New York and ordered to abide by the terms of her custody entitlements.
The mother-of-two remained tight-lipped over the latest development, except for an inspirational quote on her Instagram account which read: "Choose and direct yourself to be peaceful inside regardless of what's happening outside."