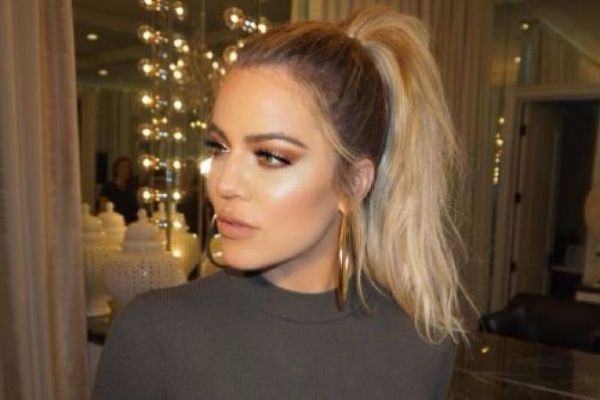 When Khloé Kardashian and Tristan Thompson welcomed their daughter True on April 12, they didn't have a middle name in mind for their baby girl - and they still don't.
Khloé opened up about the decision on her website, writing, "True doesn't have a middle name — for now. It was enough pressure to pick a first name!"
That is so true (pun intended)! Thankfully, though, there are plenty of baby name ideas out there to provide inspiration. Considering how much thought parents put into picking a name, it's no wonder that the reality star is taking her time.
She definitely didn't rush choosing True's name, and revealed recently that the name came from a suggestion from her grandma MJ (Kris Jenner's mum).
The 33-year-old now says that she is contemplating a few different monikers that would fit well with True, but that she's still not sure if she'll even end up giving her little one a middle name.
"I have a couple of names in mind, I'm just not completely sure about it yet. I plan to take my time and decide if I'll give her one at all," the socialite explained.
And if you thought to yourself, what about all the legal red tape, well, in typical Khloé fashion she has already anticipated this possible spanner in the works.
"I've already spoken to my lawyers about it," the mum-of-one said, "I can add it at any time and it's easy to get on the birth certificate. I just don't feel pressured to do it at the moment!"
Fair enough! Plus then she can see if there's a name that especially matches her baby girl's personality.
What do you think of Khloé's decision to wait to give her daughter a middle name?