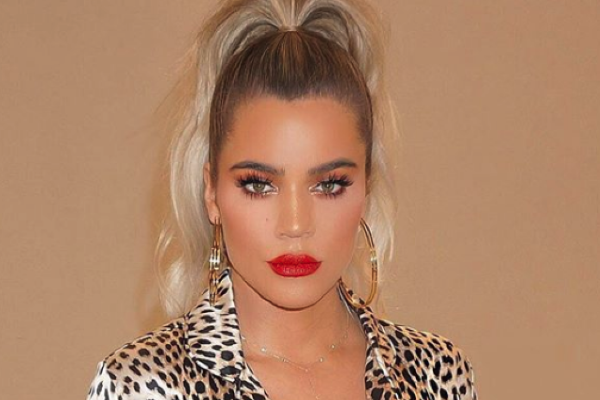 Khloé Kardashian captured the feelings of many parents the other day when she shared a post on her app saying:
"Picking a name for your child is really so tough!"
Between wanting to honour tradition and wanting to give our child a name that will make them stand out, the whole process can prove quite difficult. Especially when you're doing it all in the public eye!
In the lead-up to her baby girl's birth, there was much speculation as to what moniker the 33-year-old would choose for her first child. In the end, she decided to call her daughter True Thompson, and we have to say, we adore how unique and lovely the name is.
Now, Khloé has revealed why she named her and Tristan Thompson's little girl True - and it all has to do with one very special member of her family.
"I knew I wanted my baby to have a 'T' initial, so one night while we were all at dinner, thinking of some names, my grandma MJ [Kris Jenner's mum] suggested True," the reality star shared.
Not only is the name cute in its own right, but it also holds familial significance.
"She told me it was my great-grandfather's first name and my grandfather's middle name," the new mum wrote.
Knowing the special history the name True has in her family, Khloé couldn't shake the feeling that this was the right name for her baby girl:
"It stuck with me for my entire pregnancy and was the only one I couldn't get out of my head."
And so, when the precious bundle of joy arrived on April 12, Khloé knew what to call her.
The mum-of-one has been in Cleveland ever since welcoming her first child, as Tristan plays for the Cleveland Cavaliers, but she says she's excited to return to California so True can meet the woman who helped come up with her name,
"I can't wait to get back to LA so True can finally meet MJ in person," Khloé wrote.
How sweet! We love how close they are as a family, and we're sure when True is older she'll appreciate knowing the sentiment behind her name.