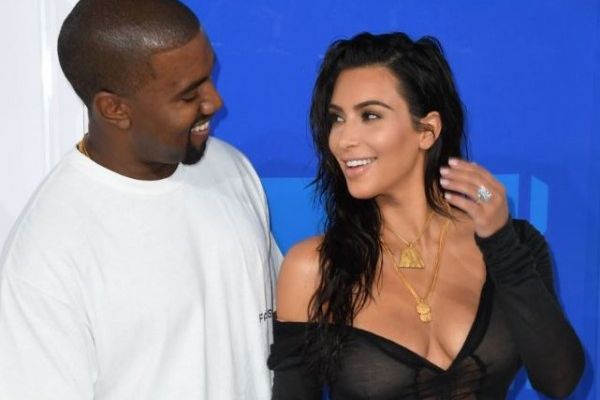 When Kim Kardashian and Kanye West came together, two of the world's biggest stars all of a sudden became one of Hollywood's most impressive power couples.
However, it's easy to forget that behind all the glitz and glam, the albums and the perfume collections, that there is a very real love shared between two people.
Four years ago, on May 24, 2014, the rapper and reality star tied the knot in a gorgeous Italian ceremony. Their 11-month-old daughter North was present for the event, E! News reports, which was filled with family and friends.
Now, Kim and Kanye have added two more children to their brood and traversed all sorts of personal triumphs and trials. From the 2016 Paris robbery to Kanye's struggle with anxiety, the parents have helped each other through so much.
The mum-of-three decided to pay tribute to their husband today with touching posts on both Twitter and Instagram. The photo showed the two of them on their wedding day, positively glowing in the sunlight.
"Four years down and forever to go... Thank you babe for giving me our family and caring so much about us," Kim wrote of her husband.
"Thank you for inspiring me on a daily, I'm so lucky. I can't wait for forever... Happy Anniversary."
Fans of the iconic couple showered Kim and her husband with plenty of love, and over 1.8M likes on Instagram.
"I have such a hard time with Kanye's Trump association but girl, you're awesome and its nice to see a happy and strong couple such as yourselves. Happy anniversary," one person wrote, referencing Kanye's recent controversial tweets.
"Congrats Kimye! Love and adore you as a couple," another wrote.
"American version of the royal wedding," a commenter joked, "Long live KIMYE!"
Comparisons aside, we are so happy for the couple. Happy anniversary, Kim and Kanye!