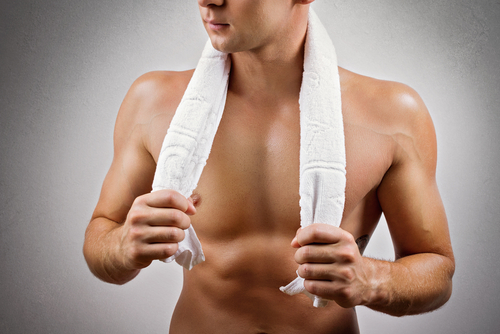 Biology class feels like a lifetime again and your significant other is not likely to enjoy answering your questions about his anatomy, but that doesn't mean most women aren't curious to know what's going on!
Here's everything you need to know!:
Average penis size
When erect, the penis will measure between five and seven inches, when flaccid it will measure between just one and four inches.
Sperm making process
While the woman's fertility will decrease as she gets older, men can produce sperm for years – some can even father children right up to their 70s!
Men have sensitive nipples too
Most women love when the man touches her nipples during sex, but did you know that you man's nipples can be just as sensitive as yours.
They have a G-spot too
The man's prostate, when stimulated, is just as pleasurable as full on sex.
His testes are below the body for a reason
Ever wondered why his testicles hang low on his body? Well it helps to keep them cool – the ideal temperature for producing sperm.
Orgasm and ejaculation at the same time?
An orgasm and ejaculation doesn't necessarily happen at the same time. Some men may not ejaculate until after coming and even those who can't ejaculate can still experience an orgasm.