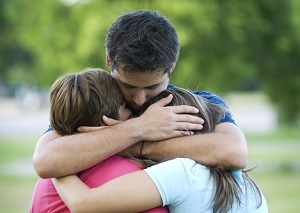 Homeless charity Focus Ireland has revealed that a further 42 families in Dublin lost their homes in November this year.
This new figure creates a bleak picture of what Christmas is set to be like for hundreds of families and their little ones, with many now facing into spending the festive season in cramped hostels and hotels.
The latest statistics come after the previous release of figures which stated that 450 families, with almost 1,000 children, lost their homes in the first 11 months of the year.
Commenting on the new figures, Focus Ireland criticised the Government for its lack of support for families who are struggling with crippling rent, and its failure to raise rent supplement and freeze rent rates.
Coming out in support of Focus Ireland today was national housing charity Threshold, which echoed the concerns of its fellow housing charity.
The charity revealed that it had received an overwhelming number of queries regarding deposit retention and rent arrears, and it called upon the Government to reassess and reform the rental sector.
Let's hope that the Government will listen to the pleas of those families experiencing such hardship.