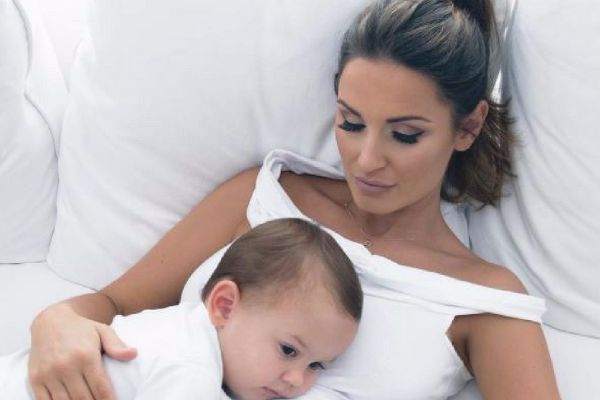 Sam Faiers recently sparked a VERY intense debate when she asked whether she should set up an Instagram account for her son Paul.
The 26-year-old, who is expecting her second child with boyfriend Paul Knightley, posed the question to her loyal following online.
Sharing a throwback photo to when Paul was eight months old, The Mummy Diaries star wrote: "I wanted to ask your advice, I have a lot of messages, DM's, tweets & comments on Paul most of the time and find it hard to respond and reply to everything.
"Should I make him a separate account? I can post and tag outfits, toys, days out etc. - like a baby/toddler blog?"
Many of Sam's fans were not keen on the idea of the toddler having his own Insta account just yet.
One advised the reality star: "I don't think you should! He's already in the limelight due to his mum and I don't think he needs thousands of followers on a social media site when he's so young!
"If people want to see what he's been wearing then just post them on your account".
While another echoed these sentiments, saying: "No. If he can't type in his own password then no to his own Instagram account. Time is precious - let children be children".
However, other followers chimed in to say they were big fans of Paul and would love to follow him on Instagram.
One adoring follower wrote: "Oh my god, he's the cutest baby... and yes she needs to make his own account! So cute!"
Another encouraged Sam to set up an account: "Definitely do this! His outfits are always lovely as well!"
In recent times, many celebrities, such as Serena Williams and Conor McGregor and Dee Devlin have set up Instagram accounts for their babies.
Katie Price also admitted she let her children, Junior, 12, and Princess, ten, set up their own Instagram accounts last year.
However, after backlash from fans and the kids' dad Peter Andre, both of the Instagram accounts vanished. It is possible Instagram removed them as the user age is set at 13.
What do you think mums? We would love to hear your opinions on the matter.