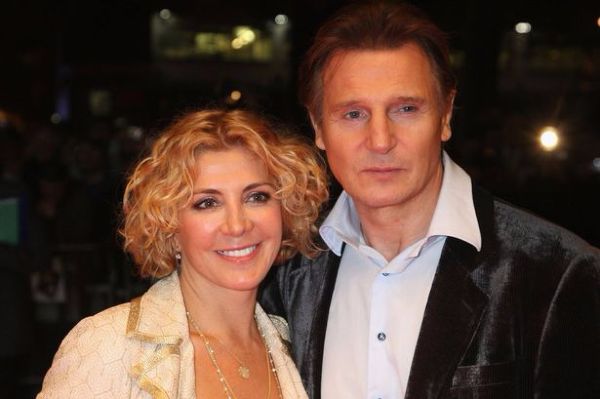 There is so much excitement in the air at the moment surrounding the Love Actually sequel.
Many of the famous faces from the original movie have been thrown back into the public eye, including the gorgeous Liam Neeson.
The 64-year-old actor recently spoke to Entertainment Weekly about how filming the Love Actually sequel made him think of his late wife.
In the original 2003 film, Liam Neeson played Daniel, who was a widower raising his wife's son, Sam, in London.
Just a few years later, in a tragic turn of events, Liam lost his own wife, Natasha Richardson, following a skiing accident.
Natasha passed away in 2009, leaving Liam as a single father two the couple's two sons, Michael and Daniel.
Liam used his interview with Entertainment Weekly to reflect on the past 14 years, since the original film was released:
"It's 14 years ago now and we've all lived lives. Some of us have died. Oh, my dear old friend Alan Rickman, God rest him. Some have gotten divorced. I've lost my wife," he said.
The Irishman also spoke about how he strongly relates to the character from Love Actually, calling the movie a "tapestry" for his life.
"Plenty of times I've thought about this film and my own life," he said. "Love Actually, that's the way it is. That's the tapestry of life."
The sequel to Love Actually is part of fundraiser for Red Nose Day.